Now that we have left summer behind and we are already in autumn, it is time to say goodbye to the heat and welcome it, like it or not, to the cold and low temperatures, so it is time to use coats, quilts and everything that we help protect us from being cold at home or on the street. Today we show you a Zara white coat that is sweeping sales, so much so that it has a long waiting list to get it, which is why the season has just started and it has already become one of the great successes.
Zara is one of the most successful and prestigious Spanish fashion stores in the world, and the Galician store It has almost 2000 stores spread all over the world.specifically in 86 countries, which makes it the most international Spanish brand, followed by Bershka, which is present in 64 countries with 910 establishments.
Zara's white coat that will make you fall in love
Its about Double-breasted coat with flap pockets, a beautiful white coat that will give you spectacular looks during the autumn-winter season that is just beginning. Available in sizes from XS to XL as long as the units are not sold out even on the waiting list, the price of this garment that is revolutionizing the market is €59.95.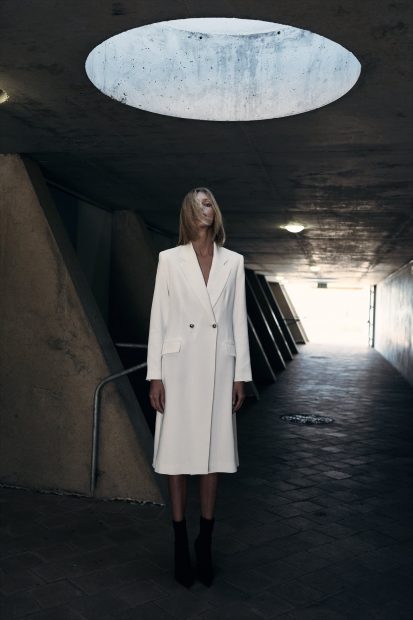 This white coat from Zara falls in love with the naked eye, a double-breasted coat with details like a lapel collar, long sleeves, front flap pockets or button closure. Its aesthetic is very attractive, so beautiful and versatile that it will combine perfectly with a multitude of garments thanks to its color, broken white, with which you can achieve a great contrast, for example, if you combine it with black pants, among many others. other outfit ideas
As for the materials used for its manufacture, the exterior is 63% polyester, 34% viscose and 3% elastane, while the lining is 100% acetate. To always show off this coat in its maximum splendor and to have it in the best conditions, it is important to strictly follow the manufacturer's recommendations for its care:
Ventilate the garment after each use and pass it a cloth or brush for clothes, so you will remove the dirt that may have accumulated. If it's really dirty, it's wisest to take it to a dry cleaner for a professional dry cleaning. Do not wash it at home, neither by hand nor by machine.
Do not use bleach or any other bleach. Iron at low temperature, at a maximum of 110ºC. Don't put it in the dryer.


Source