Beer is one of the most consumed alcoholic beverages in the world, perhaps the most, and its different non-alcoholic versions are also very successful for those who do not want to stop enjoying what it offers but for whatever reason they do not They want to drink alcoholic beverages. Today we show you one exquisite beer that is sweeping sales in El Corte Inglés and that you have to try because it is one of the best that you are going to put in your mouth… it is a spectacular beer that you will not forget!
In El Corte Inglés you can find a wide assortment of beers, some of them exclusive or very difficult to find in other establishments and which in this case can be both in the supermarket and in the gourmet store, where many of the most exclusive of many there are for sale in our country. Those responsible for these department stores know that Spain is a country with a great passion for beerand they do not hesitate to bring the best ones to their different stores.
The Guinness stout you have to try
It's about the Original black beer Ireland GUINNESS, a spectacular beer perfect for beer lovers, in its black version that provides an incredible experience that will unleash both your madness and all your senses. El Corte Inglés currently has it available in a 33 cl format at a price of €2.75, with the promotion that if you take two units, the second will be 50%a promotion that is available until March 22, so you should hurry up so you don't miss the opportunity to take advantage of such an interesting offer.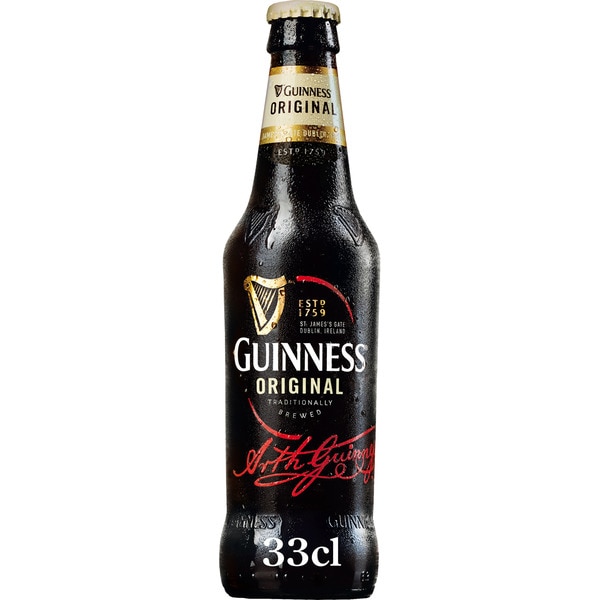 It's fantastic Guinness stout It originates from Ireland and is made in Seville by Heineken Spain, a delicious beer with 5% alcohol and a freshness, flavor and texture that is an explosive combination that will blow you away with every sip you take. In its list of ingredients you will find only water, barley malt, yeast and hops. Regarding its nutritional values, per 100 g it contains 36 kcal and 3 g of sugars.
In order to fully enjoy this beer, it is important keep it in a dry, clean and well ventilated place, away from other products that can infect you with odors or flavors that distort your own. Ideally, it should always be kept at a temperature between 5-15ºC, avoiding in any case that it is at temperatures above 25ºC. The best thing to do when serving it is that it be at a temperature between 0-3ºC in order to fully enjoy its qualities.