The return of the holidays It can be a very sad moment or, in fact, it can make us not want to think that now we have to go back to work or studies. Luckily, the back to routine It catches us with "recharged batteries" and in case you still want to live moments of leisure, it is now when you can get one of the best products in this regard and at a price that you can not imagine. take note, because You've never seen a 50-inch TV for such a price and it's only in Alcampo.
The highest quality television at the best price in Alcampo
If you are thinking about changing your television or, in fact, about finally buying a good Smart TVnothing like choosing between the models available in alcampo. The most desired and perhaps the one that currently has the best price is also the one that has a series of features and quality that will surely convince you.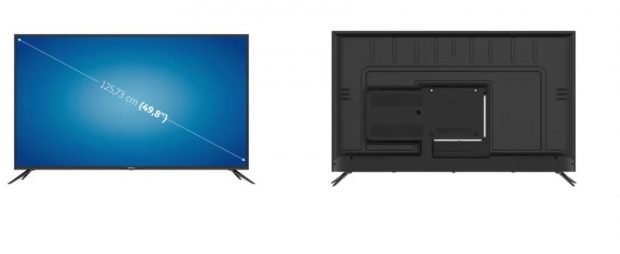 This is the Selecline 50S211 model.only available in Alcampo supermarkets and which is a smart TV with r4K solution in addition to having LED screen, Wifi, 3HDMI, 60HZ, and also USB player and Linux operating system.
The 4K resolution that this Selecline model has will allow you to watch series, movies and any content produced in this format with four times better image quality than FULL HD resolution thanks to the treatment of vivid and real colors. In addition, the latest generation motion picture processor will allow you to experience an image transition of up to 60 Hertz for a spectacular result that you will appreciate especially when watching sports or action content.
Like the rest of Smart TVs, the Selecline model allows internet connection and to enjoy television on demand to choose between more than 400 contents of the most varied.
Thanks to the aforementioned connections, you can connect different devices such as DVD and Blu-ray players as well as the latest generation consoles.
One of the most complete Smart TVs on the market that also has a 50 inch screen so that the experience of watching television will become something else. Once you have it installed you will feel as if you were in the cinema every time you watch a movie.
Its price is also one of the lowest in the market and has no competition. For only 279 euros, this state-of-the-art television can be yours so don't let it slip away before it runs out.