The WhatsApp application continues to work to meet the needs of all its users. We finally have available a functionality that, surely, will be widely used by many of us. This is what WhatsApp has just incorporated into its application on both Android and iOS and that affects the states.
The novelty available in the states
If you have updated to the latest version, you already have a very interesting functionality enabled on your device that no longer requires third-party applications to be carried out. We talk about Put voice notes as WhatsApp states. You can check it out for yourself, it's as simple as any status you upload.
You only have to go to the main WhatsApp tab, and choose states. You will see that the icon of a pencil appears on the right side of your status. If you click on it, you will be able to write a status, but you will also see the icon of a microphone with which you can record voice notes to use as statuses. These will have a duration of up to 30 seconds.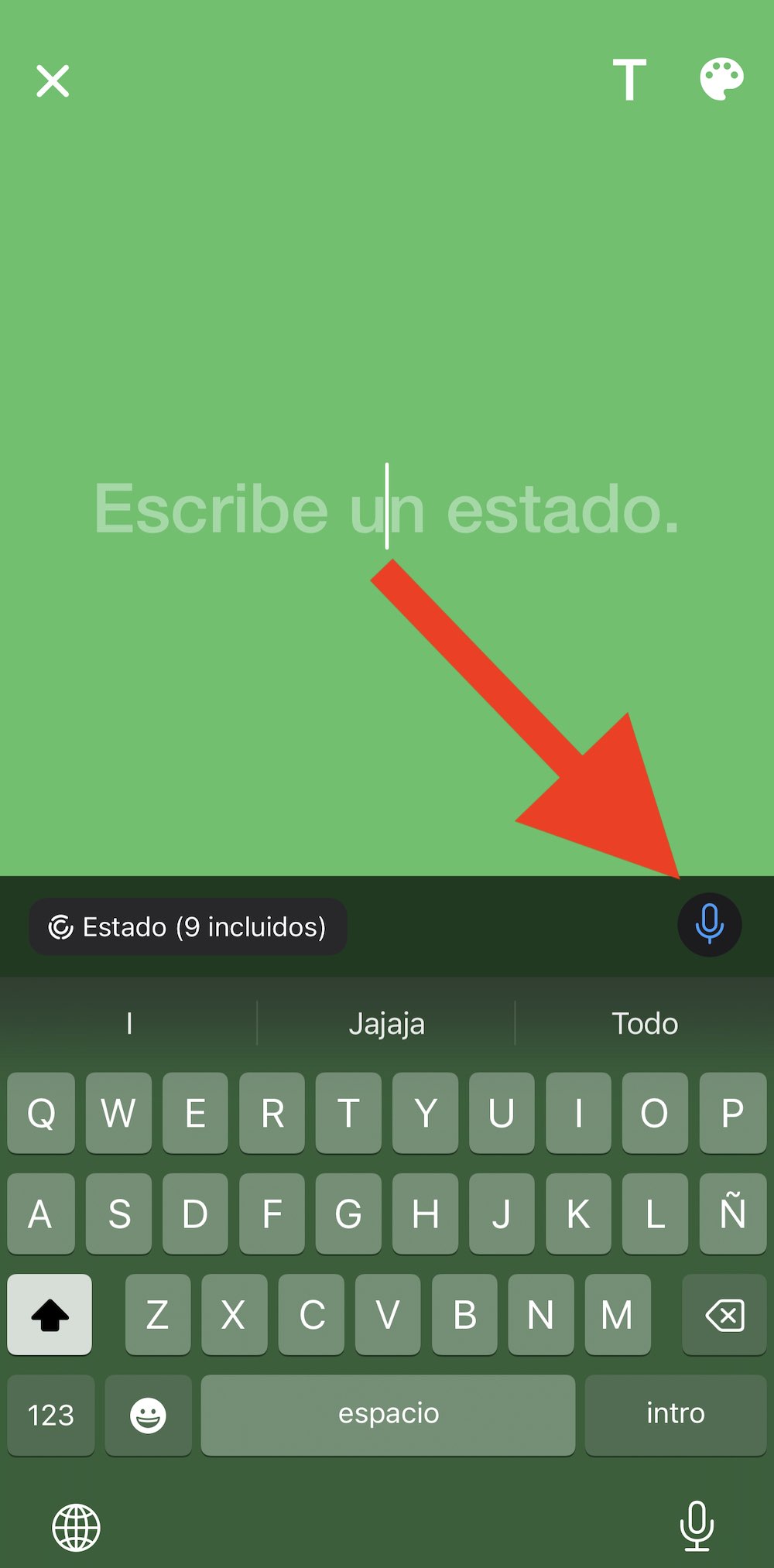 In this way, it will no longer be necessary to use alternative methods, which are quite cumbersome and complicated to carry out. The Voice notes as WhatsApp status are already a reality and they are sure to be very successful.
This new green app update is now available for all devices, for both Android and Apple brand phone. We can all start using voice notes as WhatsApp status right now
Since WhatsApp implemented to states in 2017, these have not stopped gaining in popularity. They are a simple way to express a feeling or news through a text, an image or a video. In WhatsApp states we usually express the place where we are, that we are having a great time or whatever we can think of. From now on, we can also leave a voice note as a notice to our contacts, and we want to.
The WhatsApp application was launched in 2009, and at first it went quite unnoticed. It was not until the beginning of 2011 when cobegan to emerge and to be used as a messaging application by mobile phone users. In 2014, it was acquired by Facebook for a total of 19 billion dollars. Currently, it has more than 2 billion active users every month and has the honor of being the most downloaded application in history.