If you're wine lover or are you looking for a good White wine with which to pair your best dishes and culinary preparations, nothing like choosing one of the best that we can find on the market. Aldi's wine that's currently on sale and that has already devastated sales thanks to the fact that in addition to having an almost free price, the truth is that it is a high quality wine that will become one of your favorites. Don't let him escape!
Aldi has the best white wine at a price almost given away
When serving our lunch or dinner, you can never miss the good accompaniment that wine makes and among the types of wine available on the market, the white always stands out for being the perfect pairing for fish dishes or also to have a very cold glass when we feel like relaxing and enjoying our wine after a long day.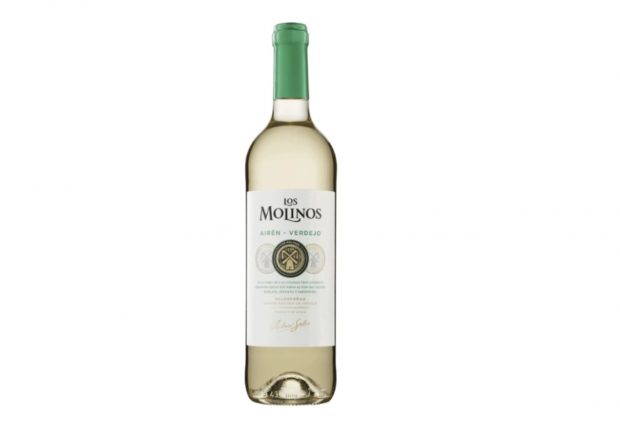 And among the currently best-selling white wines, the specialty White wine PDO Valdepeñas of The mills. A young wine that has been made from the Airén and Verdejo grapes, two of the most popular in Spain (as its name indicates, the wine is made in Valdepeñas).
By combining these two grapes, a still wine is achieved, with a good structure and intensity. To do the harvest, they wait until nightfall so that the aromatic characteristics of the Verdejo grape can be preserved at low temperatures. The maceration and fermentation is also done at a low temperature between 14-16º. in stainless steel tanks.
Regarding the tasting notes of this white wine Its color stands out, which is quite reminiscent of lemon, with golden reflections. On the nose it recreates intense floral aromas of fennel, hay and fruit, with a marked hint of peach skin and ripe fruit, to finish with a tropical background. When drinking it we notice that it is fresh and in the end its fruity aftertaste reappears.
A wine that is perfect for you to serve as pairing of your fish and seafood dishes or if you prefer, you can also serve it with some starters. Its alcohol content is 12% and it is recommended to serve cold between 8 and 10 degrees.
If you want to try this exquisite white wine, you will find it in all Aldi supermarkets and although its price is always close to two euros, You have it now on offer for 1.69 euros.