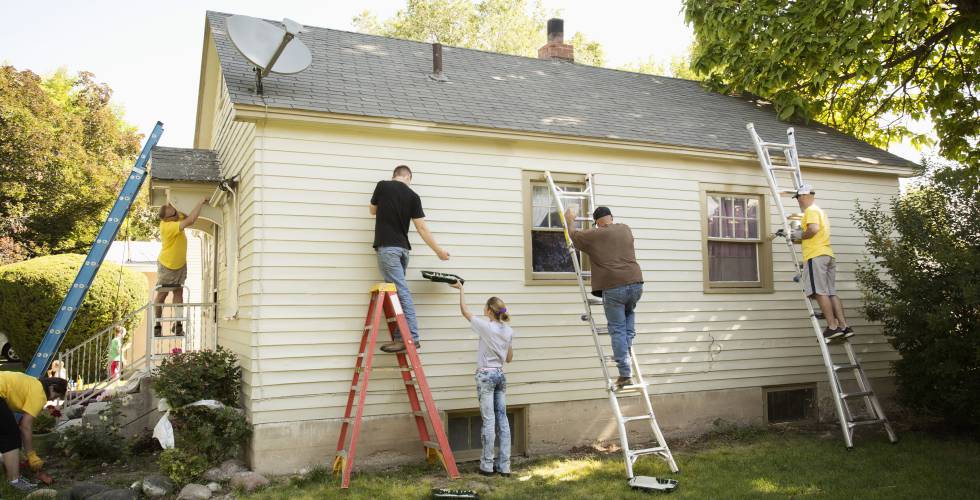 It was accelerated by the pandemic and the sector continues to go from strength to strength. Activity in the industry home renovation It has grown seven percentage points in the last year. More than a third of individuals reformed their home in 2021 (36%), compared to 29% who did so in 2020. The median expenditure on reforms was 15,000 euros. In addition, individuals who carried out projects with a larger budget (corresponding to the highest 10%) increased their investment from 80,000 euros in 2020 to 100,000 euros in 2021. These are data from the annual survey of the online platform on design and renovation of the Houzz home and the Home, elaborated from the answers of more than 1,200 Spanish respondents.
This trend continues, for the moment, in 2022, where more than a third of individuals plan to renovate and decorate their home this year (33% each). For the first time since 2019, planned spending by individuals grew to 8,000 euros in 2022, from 5,000 euros in 2021, which means an increase of 60%. Individuals with larger budget projects (corresponding to the highest 10%) expect to spend 20,000 euros on reforms in 2022.
"Individuals are willing to invest in their homes, despite the increase in the cost of products and materials caused by interruptions in the supply chain, and for this they explore various sources of financing. This trend is significant among those who have recently purchased a home, who depend on cash from the sale of the previous home to finance their projects and spend more than the national median spending," explains Marine Sargsyan, economist at Houzz. Recent homebuyers – those who have not yet moved into their new home or who moved less than a year ago, 18% of individuals who renovated their home in 2021 – tripled the median spending (45,000 euros), surpassing owners of short-term dwellings –those who moved between one and five years–, and long-term dwellers –those who moved more than six years ago–, with 12,000 euros and 10,000 euros, respectively.
Recent homebuyers, with larger budget projects, invested €135,000 compared to €80,000 spent by short-term buyers, and €45,000 by long-term buyers. This difference in expense is related to the type of projects they undertake (larger, with an average of three to four rooms), as well as with the integration of domestic systems, such as electricity and plumbing.
Savings continue to be the main source of financing to cover expenses on reform projects (83%). However, the number of individuals who finance their reforms with bank loans has increased three percentage points (9%), and the proportion of those who finance their projects with credit cards increased two percentage points (8%). Recent homebuyers and short-term homeowners were more likely to rely on cash from the sale of a previous home (19% and 12%, respectively), while long-term homeowners had of increased cash through savings in 2021 (85%).
The demand for home professionals is growing: in 2021, individuals sought help from professionals for their reforms (94%), and they did so more frequently than the previous year (85%). Specifically, they had the help of constructors (58%), a jump of seven points compared to 2020 (49%), followed by specialized service providers, such as electricians (44%) and plumbers (39%). The vast majority of short-term homeowners were more likely to hire professional help (100%) than recent homebuyers and long-term homeowners (94% and 91%).
The reforms of interior spaces are the priority for almost nine out of ten individuals. Although the bathrooms were the most renovated spaces, although kitchen renovations generated the highest expense with 14,000 euros, with an increase in investment of 40%, compared to 2020. The most popular spaces when it comes to reforming have been bedrooms (28%), entrances, halls o halls (21%), living rooms (20%) and dining rooms (20%)
#Spaniards #spend #home #renovations

Source