Papal bulls in Roman Catholicism refer to an official papal letter or document. The origin of this word derives from a lead seal (bulla) that was used to seal the most important papal documents. Such as canonizations of Saints, dogmatic pronouncements, Henry VIII's dispensation to marry Catherine of Aragon (his brother's widow), the restoration of the Society of Jesus in 1814, and the announcement (December 25, 1961) of the next Council Vatican II. Since the 12th century, it has been considered an official papal letter, which is accompanied by a bull, which shows the heads of the apostles Peter and Paul on one side and the Pope's signature on the other.
Early days of the papal bull?
Papal bulls made very important announcements along the history. As well as the one issued by Pope Alexander VI on May 4, 1493, "Inter Caetera", which played a central role in the Spanish conquest of the New World.
This document authorizes Spain and Portugal to colonize the Americas and their native peoples as subjects. The decree thus determines the exclusive rights of Spain over the lands discovered by Columbus in 1942.
Another example was the bull issued on September 8, 1713 by Pope Clement XI, Unigenitus Dei Filius, through which the doctrines of Jansenism, an opposition religious movement within France, are condemned.
Martin Luther's condemnation, for example, came in a papal bull. Currently, the Vatican issues bulls primarily to confer the titles of bishops and cardinals or to proclaim the canonization of a saint.
In more recent times, both Popes John Paul II and Pope Francis issued papal bulls to announce jubilee years: The Great Jubilee from 2000 to 2001 and the Extraordinary Jubilee of Mercy from 2015 to 2016, respectively.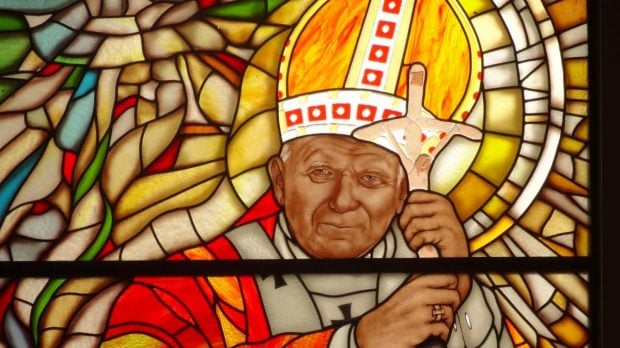 The Doctrine of Discovery, 1493
When Columbus, believing he had reached Asia, returned to Europe in 1493 from his voyage to what is now the West Indies, the news he brought back resulted in further competition between the two main European maritime powers, Spain and Portugal.
In an attempt to settle matters between them, Pope Alexander VI issued four Papal Bulls on May 3 and 4 and September 26, 1493. The first two were replaced by the third, and none had any effect in the Americas, since all were in turn replaced on June 7, 1494 by the Treaty of Tordesillas between Spain and Portugal.
The treaty established, among other things, that a line would be drawn "from pole to pole" "370 leagues from the Cape Verde Islands. The eastern part would be part of the Portuguese domain, and the western part of the Spanish.