The Vmoto Soco Group, with roots in China and Australia, will in future be bundling its premium activities under the new Vmoto brand. Its first model will be the Naked Bike Stash.
Vmoto Soco Group sees itself as a world leader in the manufacture of electric two-wheelers. In this country, the corresponding models are known under the brand name Super Soco. In the future, the motorcycle manufacturer wants to split its offer.
Vmoto Stash premiere at EICMA
A premium label is to be established under the brand name Vmoto, which will be assigned to electric two-wheelers specially developed for the demanding European and US markets. The new brand will celebrate its premiere at EICMA 2021 in Milan, where the first model will be unveiled under the new label. This premium model was designed entirely in Europe and will be called Vmoto Stash. The Stash comes as a sporty naked bike and is located above the well-known models. The concept is changing from the rear hub motor to a motor positioned centrally in the frame.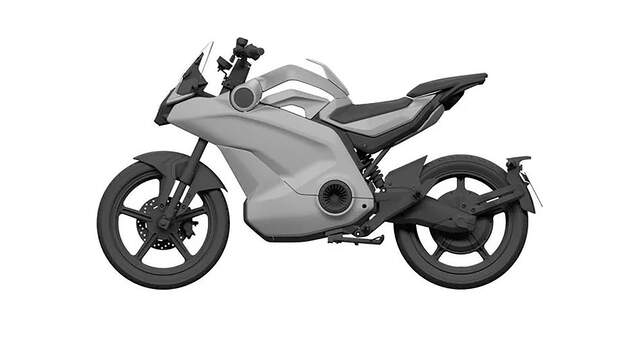 Vmoto
The first patent images have now appeared in China, which may show the new Stash even before its premiere. By and large, Vmoto remains true to the familiar lines. The Stash is lavishly disguised and obviously carries a large storage compartment in front of the driver. The patent images for the drive cause confusion: Vmoto itself announces a model with a central motor. However, the pictures suggest a hub motor in the rear wheel.
Super Soco will be retained as a brand, but will take care of basic electric mobility. Also new is the Vmoto Fleet brand, which is to become active with its services and products in the B2B market and in the area of ​​sharing services. A purely electrically powered large scooter will be new.
Conclusion
With Vmoto, the Vmoto Soco Group wants to establish a new premium label for discerning customers in the USA and Europe. Vmoto is to compete with its own models in the premium segment. The starting shot for Vmoto will be given at the EICMA in Milan. The first model will be the stash.
.