Now his name is DJ Diesel and he plays techno music. NBA legend Shaquille O'Neal (New Jersey, 50 years old) performed on Saturday night at the Dreambeach festival in Almería, one of the most important Spanish electronic events. 20,000 people, most of them young people, enjoyed the deep rhythms ejected by a sound table in the center of the stage manipulated by the broad hands of the former basketball player. O'Neal arrived in Almería by private plane at 8:00 p.m. on the same Saturday the 16th from Croatia, where he also presented his music live. He appeared at the Villaricos venue (where the festival is held from July 13 to 17) at 3 a.m. in a taxi specially adapted for his 2.16-meter wingspan.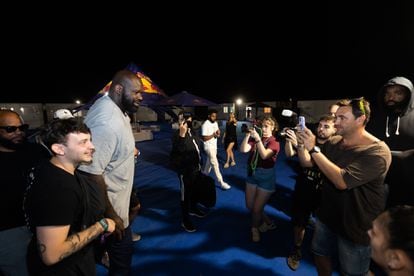 The former Los Angeles Lakers player poses with fans in Almería before his performance.
As can be seen in the video that illustrates this information, he greeted the people he passed and took photos with everyone who asked him to. At 3.45 she went on stage to unleash a hurricane of electronic sounds with the main objective of getting people to dance. And she got it. 90 minutes later the direct one of him concluded.
The former Los Angeles Lakers and Miami Heat began to seriously consider dedicating himself to music in 2015. In 2019 he appeared at the Belgian festival Tomorrowland (one of the largest in terms of electronica) and there he realized that what he liked was to make people dance with his music. Since then he has intensified his performances, with the forced stoppage due to the pandemic. This year he has already performed at major festivals in the United States and has released songs with established DJs such as Steve Aoki.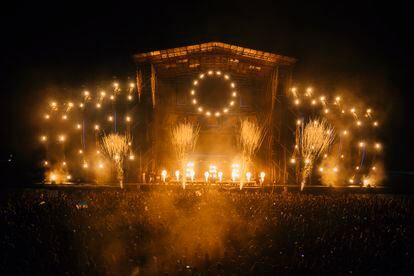 Panoramic view of the DJ Diesel concert.
All the culture that goes with you awaits you here.
subscribe
very original version
All the information about premieres, reviews and summer films in the weekly Cinema bulletin
SCORING


Source