Vertigo is known for exclusive trials bikes with titanium frames. The patent for an enduro with road approval is new.
Vertigo's unique selling point in trials sport is the use of two-stroke engines with injection. This ensures exotic status for the Spanish machines, which are available as the maximum version with an ultra-light titanium frame. So far, the small manufacturer has not had anything on offer for the road.
Vertigo Enduro street legal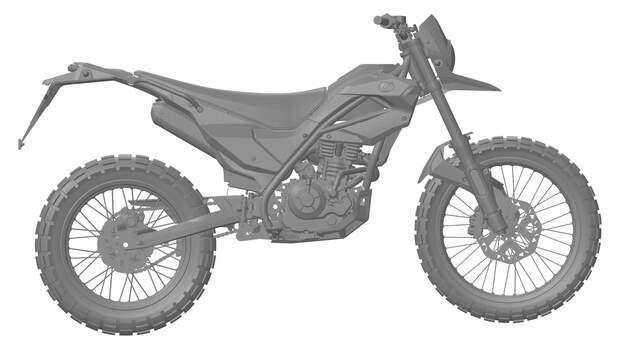 Vertigo
According to a patent recently filed by Vertigo, the Spaniards are planning to develop a roadworthy, lightweight enduro. Not much is known about the technology. But at least one thing is clear: it won't be a two-stroke engine. Vertigo seems to want to use a new single cylinder for this. Visually, the dimensions of the engine indicate 250 or 300 cubic with water cooling. The chassis itself is a no-slip steel frame, with fairly low bearings for a long swingarm. The fork acts like a telescopic fork with a small disc brake.
Striking: The tank of the Vertigo seems to be rather small and underscores the Vertigo's origins in trials sport and the position of the new enduro as a light cross-country machine. The tires are appropriately designed in 21 inches (approx. 53 cm) at the front and 18 inches (approx. 46 centimeters) at the rear.
If, when and how Vertigo will bring the legal Enduro is currently unknown.
Conclusion
Trials specialist Vertigo from Barcelona has patented the design of a roadworthy enduro. If, when and how Vertigo will bring the legal Enduro is currently unknown.
#Vertigo #Enduro #street #legal #Enduro #Spanish #premium #trials #manufacturer

Source