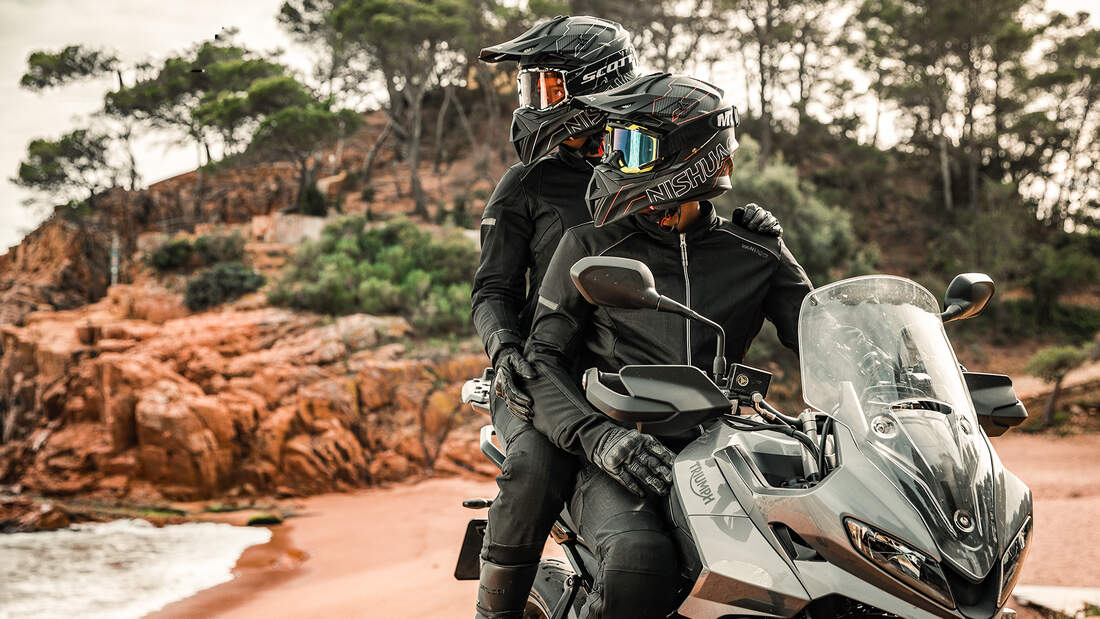 advertisement
Vanucci VAJ-3 and VAT-1 for the summer A safe breath of nothing with protectors

With the VAJ-3 as a jacket and VAT-1 as pants, Vanucci offers new opportunities to ride a motorcycle safely and breezy on very hot days.
Today, climate membranes are standard in motorcycle clothing and reliably fulfill their task of weather protection and temperature regulation. However, microporous and non-porous membranes reach their limits at high outside temperatures and suddenly you are sitting in your own water on the motorbike. No solution is: T-shirt and cotton jeans. One solution is: Vanucci's new VAJ-3 and VAT-3, which are made of a very light fabric that provides good ventilation and is equipped with protectors.
Vanucci VAJ-3 women's and men's jacket
The VAJ-3 is new to the Vanucci range. Available from Louis in women's sizes 34 to 46 and men's sizes 48 to 58 for 279.99 euros each. The Cordura AFT mesh used provides protection and ventilation, combined with air-permeable protectors on the shoulders and elbows. A back protector can be retrofitted as an option. The highlight: All protectors can be removed from the outside, the pocket on the back even offers some storage space with an additional compartment. If you want to be on the safe side when it comes to the weather, you can combine the VAJ-3 jacket with the VXR-2 membrane jacket.
Vanucci VAT-1 women's and men's pants
The new VAT-1 from Vanucci goes well with the VAJ-3, because both can be connected at the hips with a zipper. The VAT-1 is available in women's sizes 34 to 46, for men there is a choice of sizes between 48 and 58, at 199.99 euros each from Louis. The pants are made of the same lightweight and air-permeable Cordura material and have heavily perforated protectors on the knees, which can be removed from the outside like the jacket. Optionally, protectors can be retrofitted to the hips. An opaque mesh lining is used on the thighs in addition to the outer material. Combined with the VXR-2 pant, the VAT-1 becomes waterproof, windproof and breathable.
#Vanucci #VAJ3 #VAT1 #summer #safe #breath #protectors

Source