This weekend has been released in our country under therapythe new Spanish film based on the work of Matías del Federico that he has directed gerardo romero. The story tells how three different couples attend an unusual group therapy session. There are several slogans that they will have to address and analyze together. A mechanic that encourages free opinion until everyone ends up showing how they really are. But What other movies about troubled couples can we see if we've had a great time watching Under Therapy? We review some of the funniest: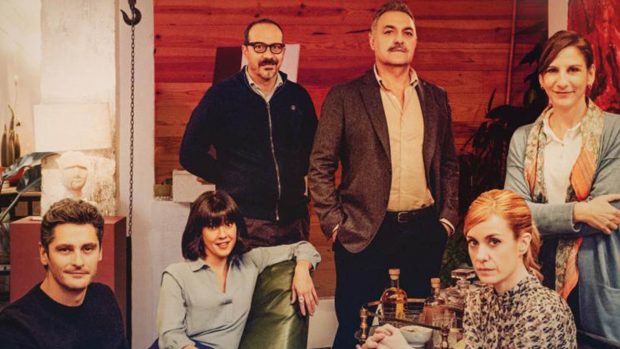 'Under therapy' (Syldavia Cinema)
'The perfect family'
In this Spanish film, Lucía believes she is wearing a model life and under control, since since he got married he has taken care to have the ideal family. However, everything begins to collapse the moment her son appears with Sara. a girl from a humble and different family political ideology that represents an idea very different from what Lucía understands for something "modelic" for your future.
'3 more weddings'
Too many weddings being single they can bring more than one headache. Especially if the weddings you have to attend are those of your exes. Ruth (Inma Cuesta) is a university researcher who must face the past of her relationships, discovering to a certain extent that she it's not to blame for everything It has not turned out as at first it had idealized.
'Through my window'
Based on the bestseller by Ariana Godoy, Marçal Forés tells the story of Raquel, a young woman who has been in love with Ares, her neighbor, all her life. She watches him without being seen and has a clear goal: to make him fell in love with her.
'Where two fit'
Insane sexual situations, intertwined with a star-studded cast. Ernesto Alterio, Raúl Arévalo, Luis Cllejo, Anna Castillo, Pilar Castro, Álvaro Cervantes, Miki Esparbé and Ricardo Gómez among others, they spend a night full of experimentation in which they would never have thought to meet.
'Kiki, love is made'
Paco Leon directed this remake of the australian The little death. Here is a list of great names on the Spanish scene such as Belén Cuesta, Natalia de Molina, Alex García, Candela Peña and Alexandra Jiménez. A series of crossed stories that share the taboos of sex as the theme.