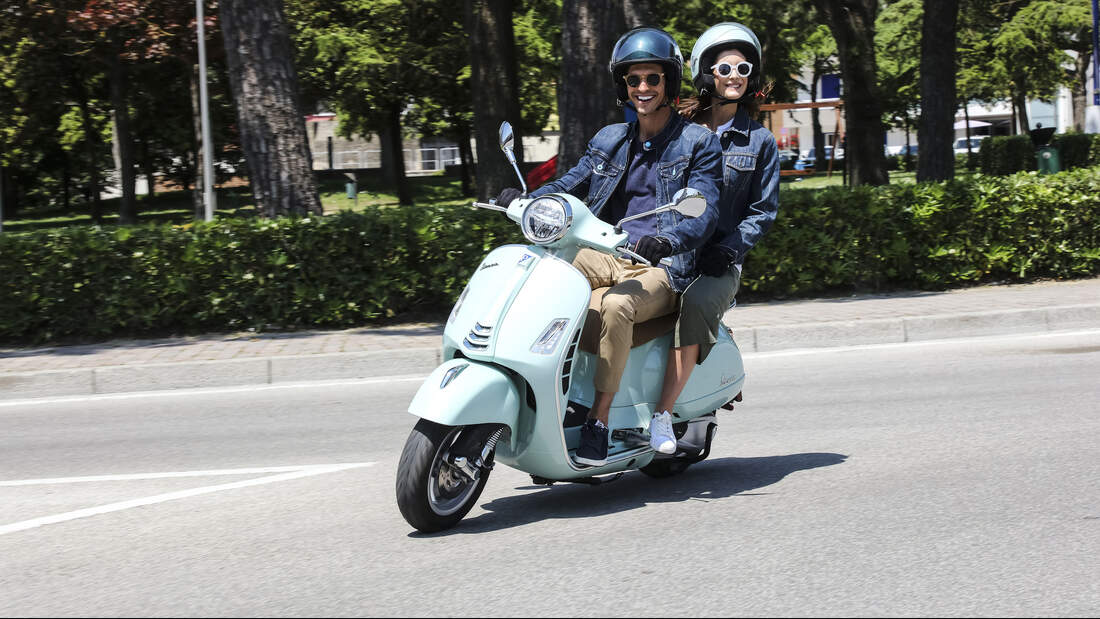 In the realm of scooters over 125 cc, the balance of power has been clear for years. The undisputed crown bears the Vespa GTS 300 Super. As undisputed, this is also underpinned by the registration figures in August 2022: 875 Vespas were newly registered. 1st place for the GTS.
In second place is the Peugeot Metropolis 400 with 80 copies. You read that right. For every Metropolis, 11 Vespa go "over the counter". And this is not a snapshot. So far, 14,367 large scooters have been newly registered in 2022, 5,772 of which were Vespa GTS 300 Super.
The most popular scooters in Germany
A total of 1,740 scooters with more than 125 cc or more than 11 kW/15 hp were newly registered in August 2022. Of these, 1,119 came from the Piaggio Group. So from Piaggio, Vespa and Aprilia. Together, this results in the group's incredibly high market share of 65.2 percent in August and 54.4 percent from January to August 2022. Bravely, but without a chance, Honda and BMW held 2nd and 3rd place with 14.2 and 9, 3 percent by August. Speaking of BMW: The new electric scooter CE 04 was in 14th place in August with 31 units, in 2022 at least 457 units of the Stromer have been newly registered.
Top 20 Roller
Roller August
Vespa GTS 300 Super 875 pieces Peugeot Metropolis 400 80 pieces Piaggio Beverly 400 HPE 73 pieces Piaggio MP3 500 LT 61 pieces Honda SH 350 61 pieces Piaggio MP3 300 52 pieces BMW C 400 X 46 pieces Aprilia SR GT 200 45 pieces BMW C 400 GT 39 Yamaha Tmax 560 35 pieces Honda Forza 350 34 pieces Yamaha X-Max 300 33 pieces Kymco DT X360 32 pieces BMW CE 04 31 pieces Honda ADV 350 28 pieces Suzuki AN 400 Burgman 26 pieces Sym Joymax 24 pieces Kymco Downtown 250 23 pieces Honda X -ADV 23 pieces Piaggio MP3 400 13 pieces
The scooter year 2022
Scooters continue to boom in Germany, and August 2022 underscores this trend once again. From January to August 2022, a total of 14,367 large scooters were newly registered in Germany. In 2021 there were 15,489 in 12 months, just over 1,100 more. In other words: If the scooter September is not a complete failure, then the numbers of 2021 will be exceeded after just 9 months. Even the 16,800 pieces from 2020 should soon be exceeded.
Conclusion
Large scooters, also known as maxi scooters, are still in trend, are popular and are booming in Germany. The Vespa GTS 300 Super in particular towers above all the others. And year-on-year, 2022 could surpass all of 2021 as early as September.
#Top #scooters #August #popular #large #scooters #Germany

Source