these months of summerespecially during June, July and August, EMAYA has reinforced its services to respond to the needs cleaning from the city, especially in Playa de Palma, where the workforce doubles: human resources go from 18 people in winter to 35 in summer. In addition, there are 15 cleaning vehicles available in this area, including sweepers, water cleaning vehicles, litter bin collectors, etc.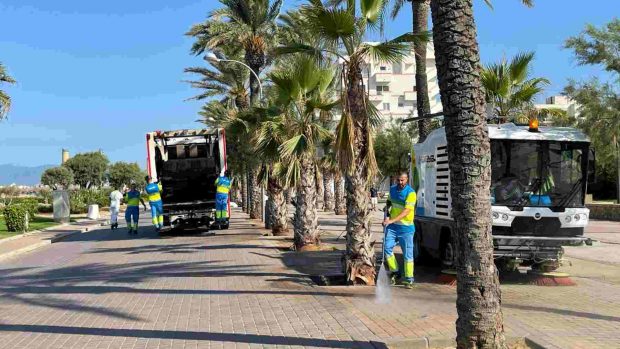 Every day 8,000 litter bin emptying actions have been carried out throughout Palma. Those in the most frequented areas, especially in the historic center, are emptied up to 4 times a day. In this way, 450 m3 of waste are removed daily, 41,000 m3 in the three summer months.
Only 1% of the litter bins have overflowed thanks to the reinforcement of this service and also to the renovation and increase in capacity that was carried out before the high season. In the old town, 238 additional litter bins were installed, which has meant a 20% increase in collection capacity. Between Can Pere Antoni and s'Arenal, 264 new litter bins were placedwith a 120-litre capacity, increasing the collection capacity by 87%.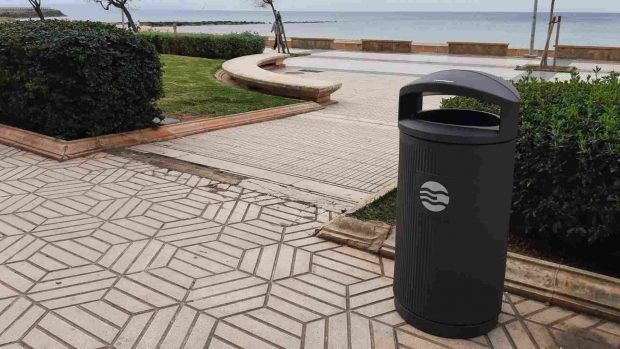 during this season cleaning services with water have been reinforced more than ever: 20 cleaning teams equipped with water application systems (dual sweepers, tank trucks, pressurized water system equipment) work every day throughout the city.
In June, July and August there have been more than 30,000 container cleanings and the surfaces they occupy have been cleaned twice. This service is one of those that have experienced a greater reinforcement this season.
This summer, in which the celebration of parties, festivals, concerts and public events has been recovered, EMAYA has carried out waste collection and cleaning services for 313 different events.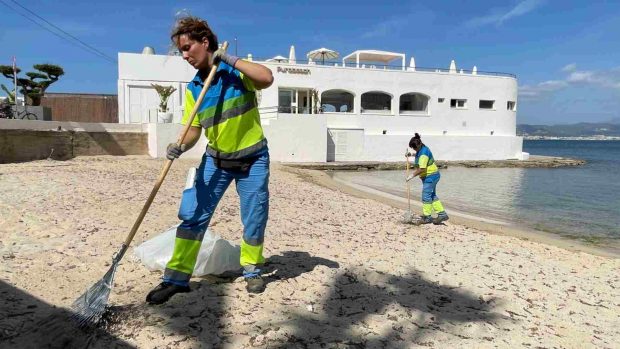 Also, during the high season a cleaning service is incorporated in the bathing areas (which do not have a concessionaire responsible for cleaning): in El Molinar, Cala Gamba, Cala Nova, Es Carnatge, el Peñón, the rocks of Cala Major and Son Cayos.
In addition to all these specific actions, this summer all the city's cleaning services have been reinforced: the workers who work on Sunday mornings have doubled, going from 20 to 40; there is also an extra cleaning team with pressurized water for incidents; Dual sweeping services (mechanical and water) have been reinforced with 8 people; There is a cleaning service with water at night and it is reinforced with a vehicle plus the overflow collection service in the container areas.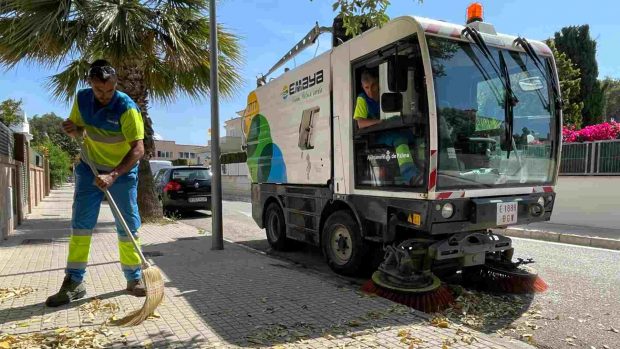 In this way EMAYA has been able to respond to the intense activity in Palma this summer. Significantly, and as a consequence of improvements in the cleaning service, the considerable reduction of complaints and claims presented to EMAYA for cleaning reasons. These months of June, July and August have been 33.5% lower than those presented by citizens in 2019 (2,034 claims in three months compared to 3,060 in 2019).
* Branded content offered by Palma City Council.