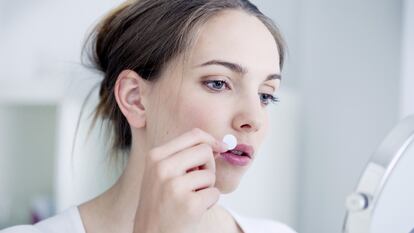 GETTY IMAGES.
Acne is one of the most common skin conditions among young people and adults —according to data from the Spanish Academy of Dermatology and Venereology, 30% of women over 25 suffer from it— and it causes more discomfort and insecurities when it occurs in the face.
When there are major outbreaks, it is recommended to consult a dermatologist to prescribe a treatment according to each person. In cases where facial pimples appear more punctually, cosmetic products formulated to mitigate their appearance can be used. This is the case of these absorbent patches, best sellers on Amazon, and which register thousands of positive comments.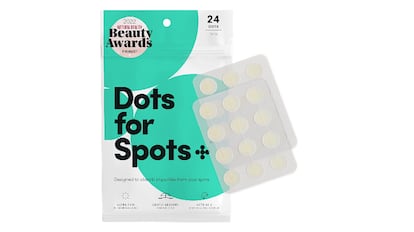 No irritating substances and suitable for all skin types
Translucent and ultra-thin so they go unnoticed when worn, the patches include hydrocolloids to absorb impurities from facial skin and ensure a suitable environment for pimples to heal. In addition, by contributing to the pimples being covered, they ensure that more bacteria or dirt do not accumulate in the area.
As they are hardly noticeable, they can be worn at night or during the day and, according to the manufacturer, the results are visible in a few hours. They are waterproof, very flexible, and equipped with an adhesive part for easy placement. They are suitable for all skin types and do not include irritating substances.
How to use hydrocolloid patches?
Before applying them, clean and dry the area to be treated.Take out one of the patch sheets and carefully pull the dotted line to remove a patch.Place gently on the pimple and press for a few seconds.Leave on for a minimum of six hours to obtain a good result.Remove when the translucent center of the patch turns white and opaque.
"They are fantastic"
Dots for Spots, which manufactures its products in South Korea, has received great reviews on Amazon for these acne-removing patches. On the platform, it has more than 25,000 reviews and 53% of the people who have evaluated it have chosen the highest possible rating for them.
One of the users of the platform who has rated them with five stars, for example, describes her experience with them as follows: "They are fantastic. They adhere very well and are not noticeable (…) With small pimples, (use) one or, at most, two and it disappears. With large (pimples), two or three, and when you remove the patch, the dirt comes out loosely. Very effective, especially with the pimples that come out during my period (…)".
*All purchase prices included in this article are current as of September 17, 2022.
You can follow EL PAÍS ESCAPARATE on Facebook and Instagram, or subscribe to our Newsletter here.