Wife lands on Antena 3 and does so with great force. It is a story set in the sixties, in Italy. We can meet Maria Saggese, a young woman who agrees to marry Vittorio Bassi in order to save her family from poverty. The Calabrian family owes a lot of money to a man named Michele, so they are forced to make this drastic decision.
The truth is María has always been willing to do whatever it takes to help her mother and siblings. Therefore, this case was not going to be an exception. Although that means leaving aside not only her roots, but also the possibility of having a future with Antonio, her great love.
After the success it is reaping in ATRESplayer Premium, La Esposa finally reaches prime time on Antena 3. This Wednesday, September 14, we will have the opportunity to enjoy the first installment. We are sure that it will not leave you indifferent. Do you want to know what will happen? We tell you!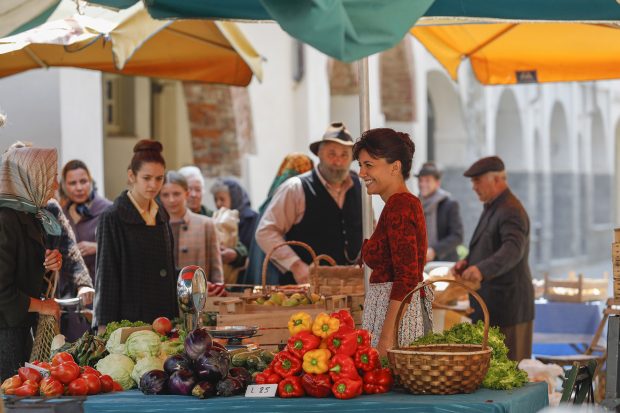 In this first chapter of La Esposa, which we will be able to see tonight from 10:40 p.m. on Antena 3, we will see the Saggese family, in order to pay their debts, must agree to a marriage of convenience. For the same reason, Maria makes the decision to sacrifice herself by agreeing to marry Vittorio Bassi, a well-known farmer.
Nonetheless, the protagonist of the story discovers that her husband is not going to be Vittorio, but her nephew Italo. All this while Maria ends up convincing Paolino, the son of Giorgia and Italo, to return to school. With the help of Carla, they convince the town teacher to allow the young man to re-enter the third grade.
Maria's work days are spent in the market, and Vittorio realizes his enormous potential. Also, things start to improve, little by little, with Italo. All this while Bassi's routine has been interrupted by a hunter who seems to have found a body at the bottom of a cliff. Don't miss the new installment of La Esposa tonight, starting at 10:40 p.m., on Antena 3.
💍 Meet the characters of #LaEsposa.

🇮🇹 The Italian blockbuster that will hook you from minute one: https://t.co/YyxjSzWtQR

⏬ Inside thread! ⏬ pic.twitter.com/4gJKeGfe1z

— antenna 3 (@antena3com) September 13, 2022