The advances presented by mobile phone cameras mean that we can obtain high-quality results. We no longer only take the photos, but with editing programs you can get really amazing effects. Some of our favorite photo editing apps are Snapseed and VSCO Cam, which allow you to get the most out of your shots. But today we are going to reveal a small very simple trick and economical with which you can make your photographs take a different look.
The perfect photography trick
You will only need your sunglasses. It's as simple as choosing the motif you want, be it a landscape or a person, and place the lens glass just in front of the objective of your mobile camera. To tell the truth, the result will depend on the tint of the glass of your glasses. Those that have the polarized effect will achieve a very effective result. Let's take a very simple example.
The first thing you should do is Choose the subject to photograph. Remember that light always has an essential character when it comes to taking advantage of our photos. Obviously, take your sunglasses and clean the lenses.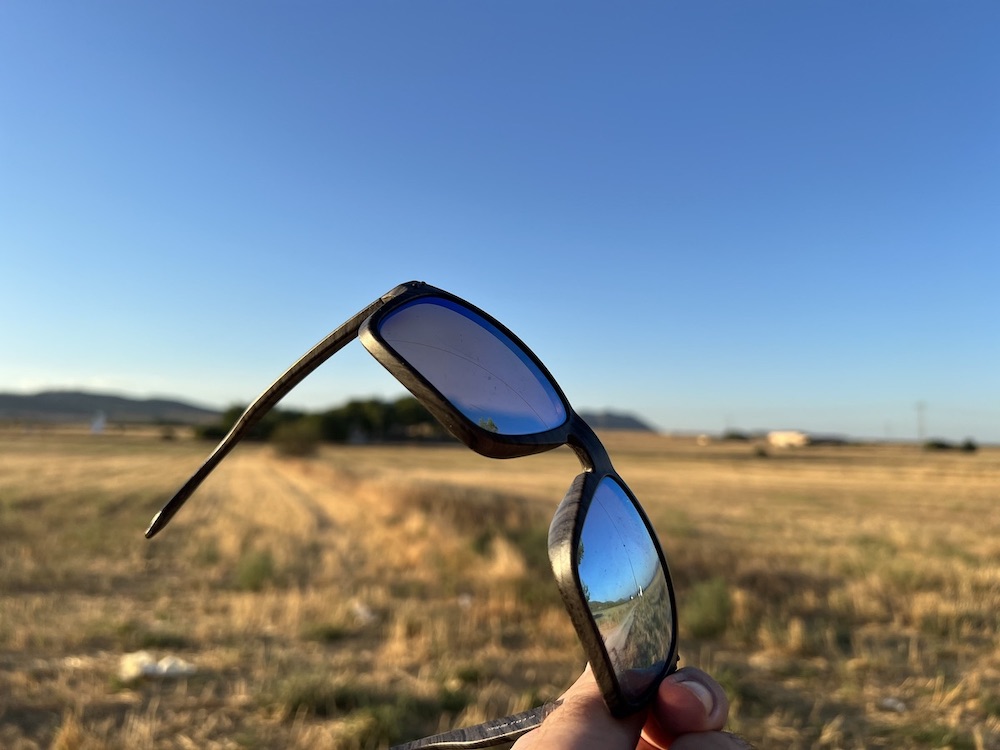 The reason I chose for this experiment is abandoned agricultural machinery in a field in the town of Villena, in Alicante, just before crossing the border with Yecla, already in Murcia. The sunlight setting over the horizon on an August afternoon it was perfect for getting what he wanted. First of all, I took the picture without putting the glass of the glasses, so that you could see the before and after. This is what I managed to capture with the phone.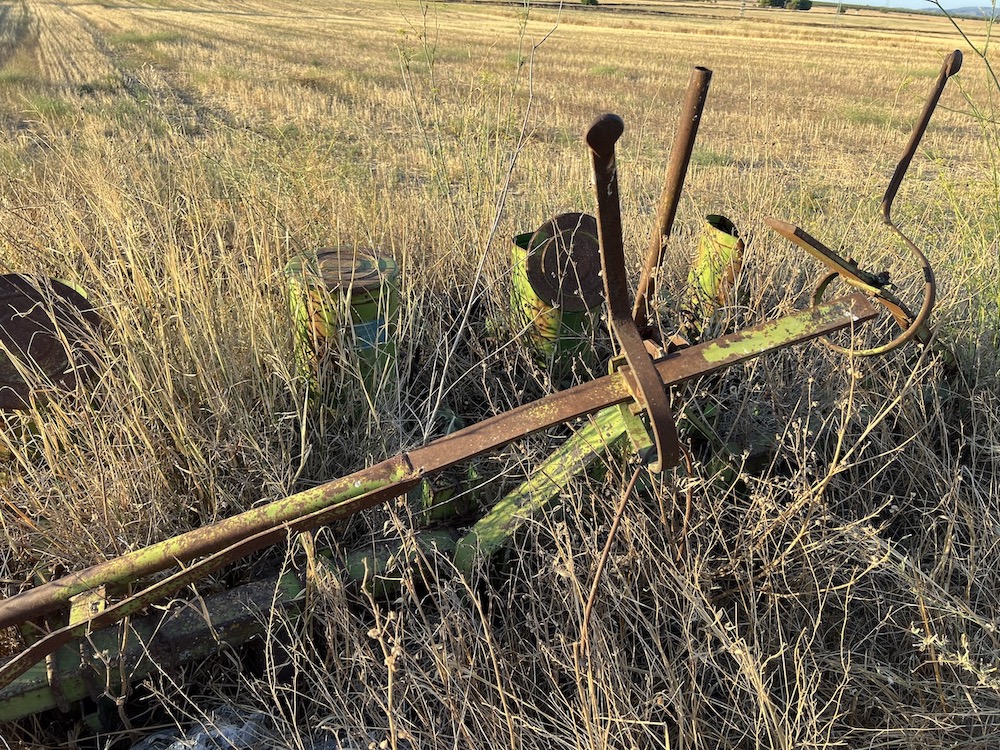 Obviously, the photo itself doesn't say much. That is why I always insist on the need to make a later edition so that it makes more sense. But now we are going to see the result of taking the same photograph by placing the glasses in front of it.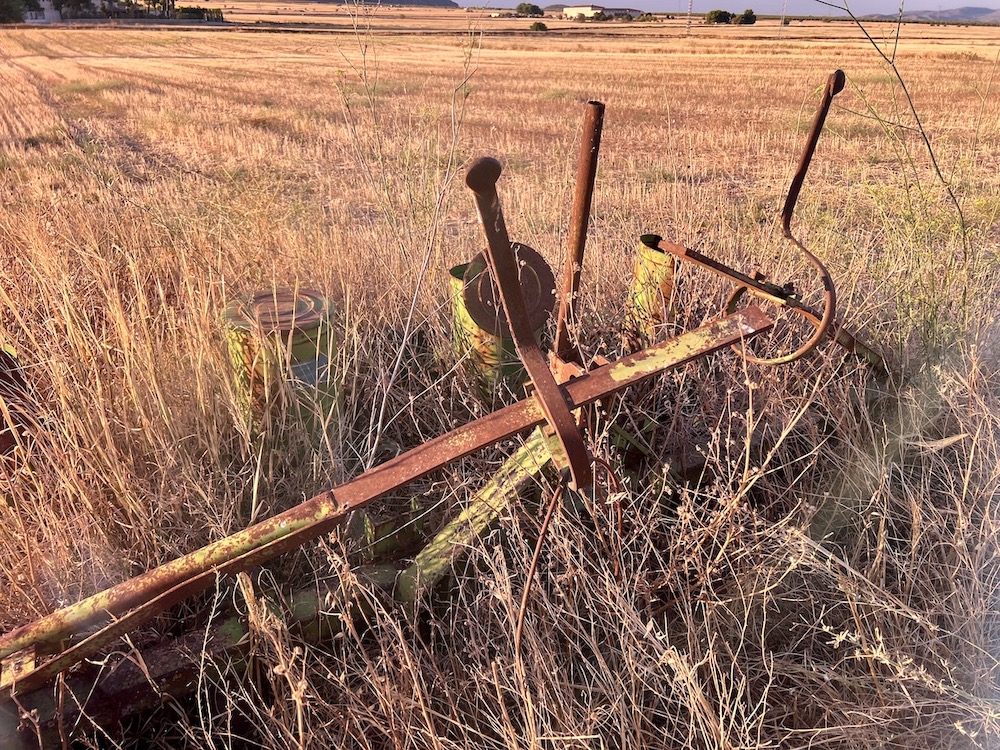 Obviously this is different, the effect of the polarized sunglasses gives a greater warmth to the photograph, as if I had applied a post filter. But there are no tricks, just using my own sunglasses to make August's health take on a much more toasty hue.
You can apply this simple trick for many reasons, always playing with the light in your favor, and make photography more than just a shot. Do not hesitate, there are many ways to make a photo come to life using only your imagination.
What do you think of this photography trick? Do you dare to try and leave your opinion?