Sony Pictures today announced the location and official subtitle for the sequel to Ghostbusters: Beyond. The sequel was officially confirmed about a month ago and now, from the official account of the film, both the location where much of the plot will take place and the name it will receive have been raised. the continuation of this reboot.
"We're writing another movie. Tonight, we're going to share the code name for the next chapter in the Spengler family story." –@JasonReitman, @GilKenan #GhostbustersDay

— Ghostbusters (@Ghostbusters) June 9, 2022
"The last time we saw Ecto-1, it was driving back into Manhattan: the home of Ghostbusters. That's where our story begins. The code name is FIREHOUSE." –@JasonReitman, @GilKenan #GhostbustersDay pic.twitter.com/P3QRild2Vs

— Ghostbusters (@Ghostbusters) June 9, 2022
The codename couldn't be more nostalgic for die-hard fans of the franchise: Firehouse. This one alludes directly to the headquarters of the original ghostbusters, so it is most likely that the Spengler family returns to Manhattan in this sequel. The sequel is expected to bring back the main cast of Paul Rudd, Mckenna Grace, Carrie Coon and Finn Wolfhard, under the direction of Jason Reitman. The filmmaker is the son of Ivan Reitmanthe original director of the film released in 1984.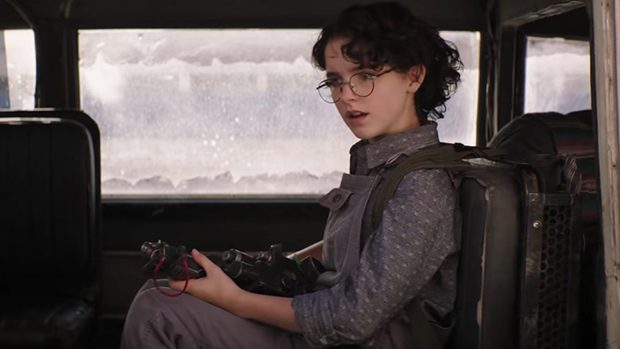 "Ghostbusters: Beyond" (Sony Pictures)
The story of Ghostbusters: Beyond followed the transfer of a mother (Coon) and his two children (Wolfhard y Grace) moving to Oklahoma. There the young people discover that their grandfather was one of the original members of the Ghostbusters. Exploring the past and gadgets from another era, these kids end up battling a supernatural force that threatens the world. The film, released last year, has all the benefits that a sequel as late as this one should have. The perfect mix of reboot that brings together a new generation with nostalgic elements that hook a whole series of fans who grew up with the eighties movie. That is why, among its casting, Ghostbusters: Beyond brought back faces like Bill Murray, Ernie Hudson, Dan Aykroyd, Annie Potts y Sigourney Weaverin addition to paying homage to the figure of Harold Ramis, a deceased actor who originally played Egon Spengler.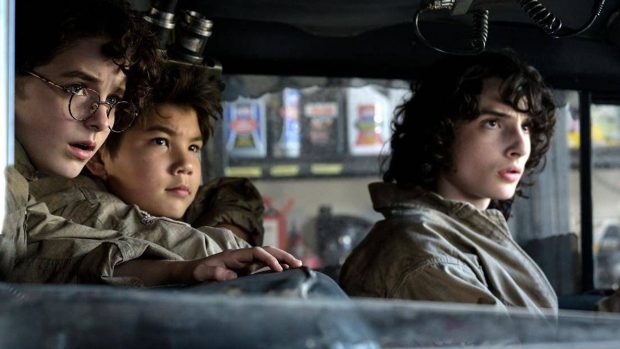 "Ghostbusters: Beyond" (Sony Pictures)
However, everything seems to indicate that the previous cameos represented a generational bridge to pass the baton of the franchise to these teenagers, with which Firehouse will surely focus on the new team that the world must call. A unique opportunity to redirect the franchise into the future without keeping in mind the past and origin of the Ghostbusters.
The return of the supernatural-fighting group garnered modest box office receipts. 176 million may seem few for a franchise of such size, but we must bear in mind that its premiere occurred when the movie theaters were alive the worst moments of the pandemic.

#sequel #Ghostbusters #location #title

Source