The fall is already among us so surely you will already be thinking about all the clothes that you are going to wear in this new season without forgetting the footwear, especially the one we know will be a trend in the coming months. That is why we want to help you and so that you can go directly to the footwear proposals that are going to be worn the most this season, nothing like taking note of the most comfortable shoes and boots that you cannot miss this fall and what we are going to show you next.
Shoes and boots that you cannot miss this fall
If we look at the main fashion firms, and their new collections, it becomes clear to us what some of the essential footwear trends so that if you also want to take them, nothing like getting these proposals that we now show you:
Zara track loafers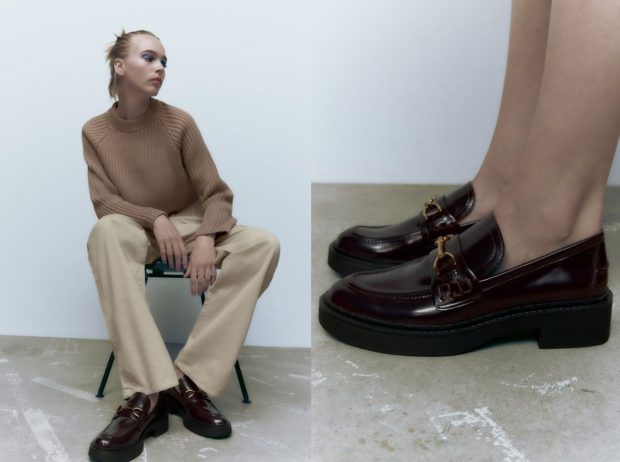 Track sole loafers are the big trend in footwear this fall. They already saw each other a little last winter but it is now when they are going to destroy it. You have them in all firms but these from Zara are the most desired and are also very comfortable. Count on detail of metallic pieces and they are burgundy red. Its price is 39.95 euros.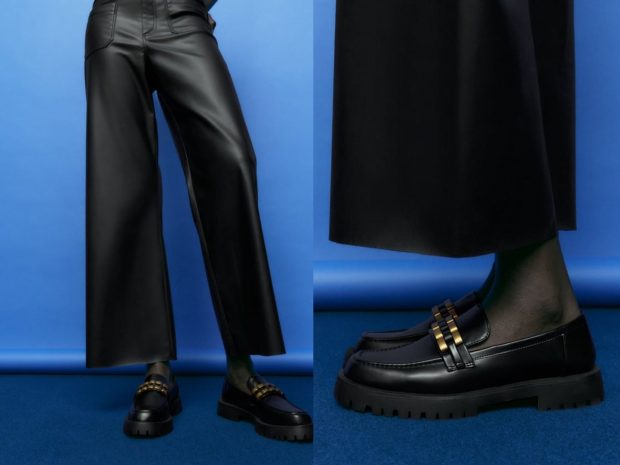 Or you also have this other model from Zara that is also selling a lot for its beauty and comfort. In this case it is a Track sole moccasin in black and with another metallic trim design. The price is 39.95 euros.
H&M Chunky Sole Loafers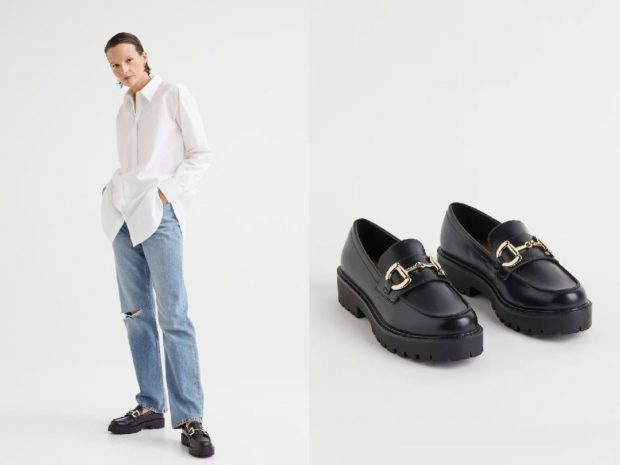 In H&M you also have moccasins with track soles or thick soles that are already sweeping. It is the case of the model that you see of black color with metal buckle. Ideal to wear with jeans and a white shirt and they are very comfortable! Its price is 29.99 euros.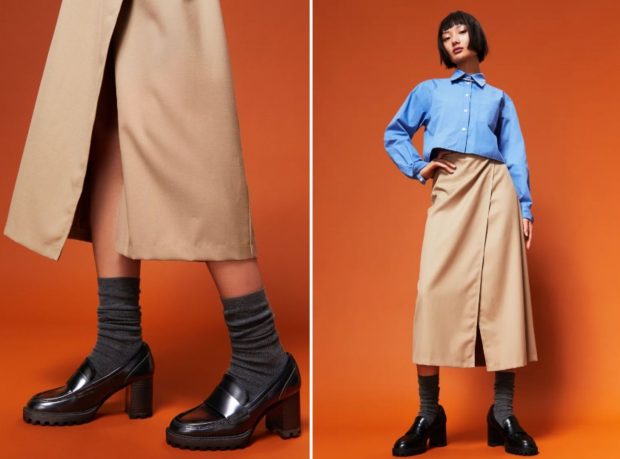 And if you are looking for a model that not only has a thick sole but also has a heel, nothing like this other H&M model. A comfortable moccasin shoe with a platform and decorative loop. Its price is 39.99 euros.
Zara contrast slingback shoe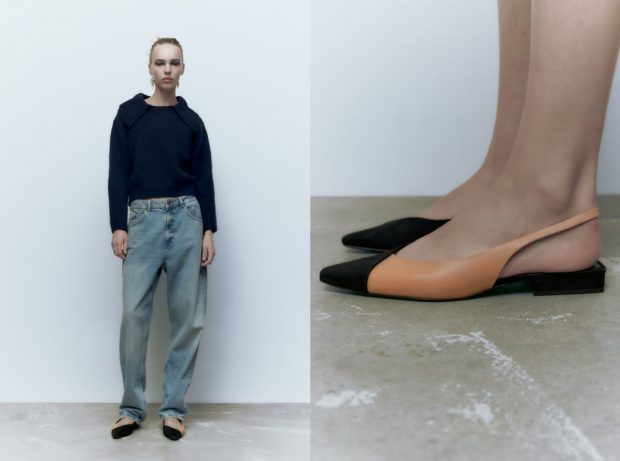 The slingback shoes swept last year and do it again this. At Zara you have a wide variety of models, although the ones that set the trend are these, with contrasting colors. Perfect to combine as you see, with simple jeans. The price is 29,95 euros.
mango ankle boots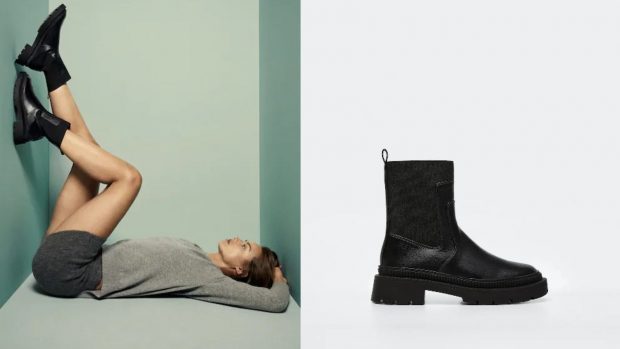 As for boots that you cannot miss this fall, there is nothing like choosing the most comfortable of all: the Mango track sole ankle boots, in black and leather effect (with elastic panels on the sides) because they have already gone viral. Its price is 49.99 euros.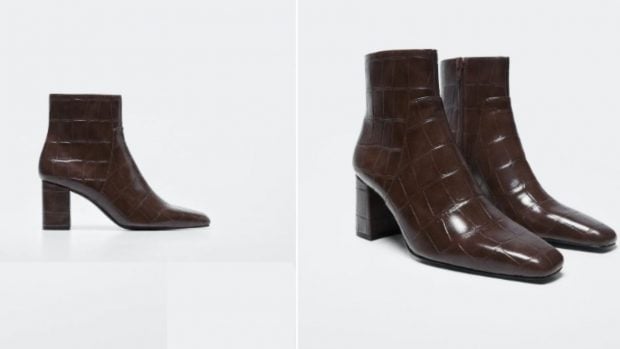 Or also, the boots of crocodile effect leather and with platform heel and square toe. They are ideal to wear with dresses and skirts. Its price is 29.99 euros.
Lefties ankle boots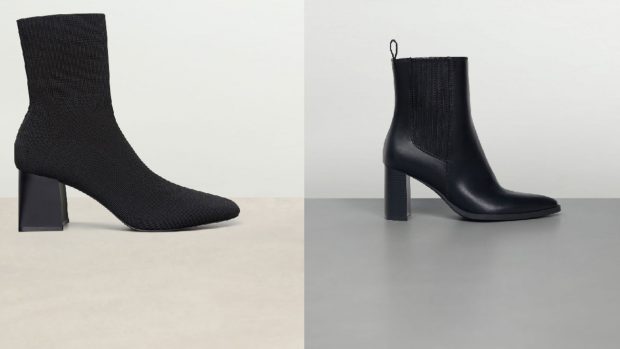 In Lefties You also have the most popular ankle boot models this season. Heeled ankle boots like the ones we show you. The sock-style modelperfect to combine with all kinds of dresses at a price of 25,99 euros and also him model with elastic details on the sides. Its price is 29.99 euros.
Mango bracelet shoe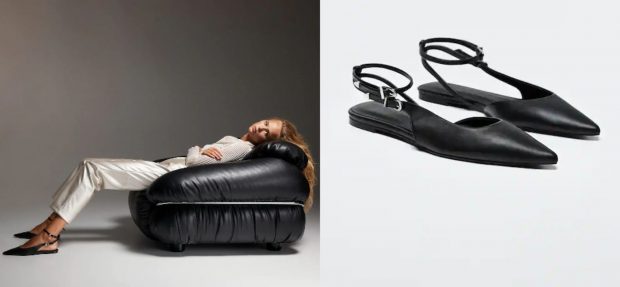 Also take note of the bracelet and slingback shoes. The best to go comfortable but with a lot of style. So much so that you won't want to take them off throughout the fall as they will also be worn for any occasion. The most desired are these Handle, leather and with a well-marked tip. Its price is 35.99 euros.
Bailarinas de Sometimes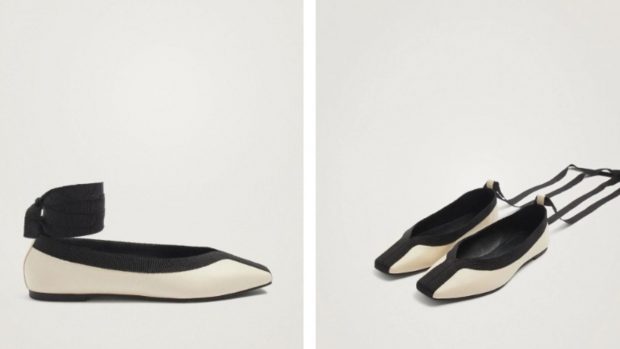 Autumn is also a time to take advantage of wearing ballerinas. A type of footwear that prevails since it is one of the most comfortable and also combines with everything. One of the most desired models is this: the Parfois ballerinas for sale at El Corte Inglés, with a raw strap at a price of 25.99 euros.
Ballerinas from H&M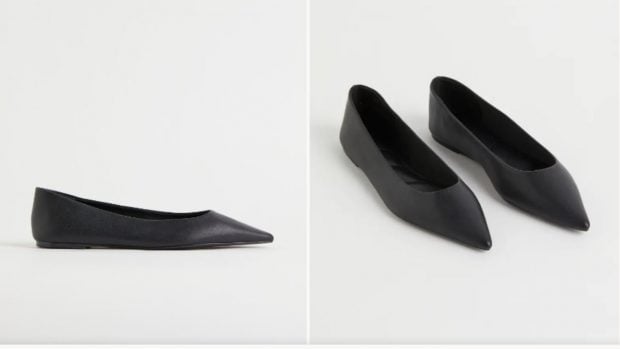 While at H&M you have the most basic ballerinas of all. In black and that they will combine with everything. Its price is 19.99 euros.