No one can stop the passage of time and the appearance of the dreaded wrinkles, but thanks to products that are effective like the one we are now presenting to you, we can get them to soften and even delay their arrival. A product that has already gone viral and belongs to one of the supermarkets reference. Find out below, Mercadona's cream that ends wrinkles and that seems like a miracle since it provides results that are magical.
Mercadona cream for wrinkles
The Mercadona cosmetic section It is undoubtedly one of the most loved and highlighted by its customers. In it we can find in fact, high quality products without the need to pay too much for it and perhaps the best seller of all is now your new face cream that even begins to run out in some of its supermarkets.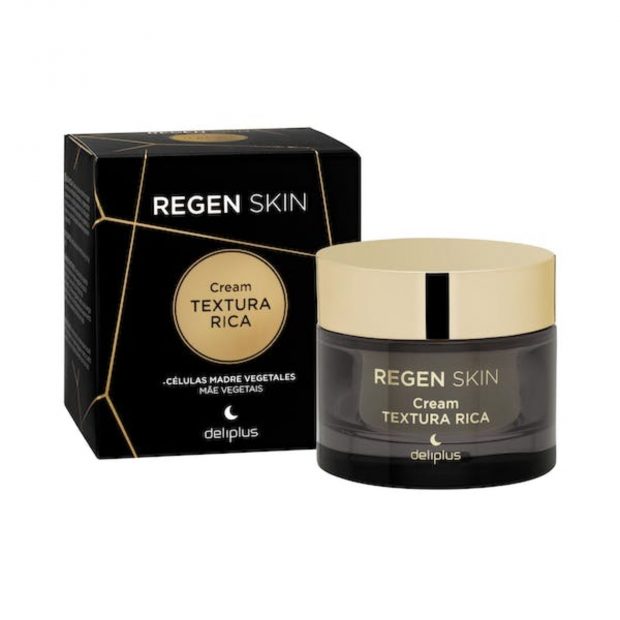 We are talking about the Regen Skin Deliplus Rich Texture night face cream that is suitable for normal, dry and very dry skin. A cream that you should apply before going to sleep (during the night the skin rests and therefore everything you apply "works" better) and that has gone viral since it has a stem cell formula which is most effective in moisturizing and regenerating the skin.
A rich texture cream which has among its active ingredients the bakuchiol with anti-aging properties, as well as vegetables cells that combined act against the symptoms of aging and diminish the appearance of wrinkles.
In this way, thanks to this cream you can show off a more hydrated and also smoother skin, also recovering luminosity and attenuating the furrows of wrinkles. The application is very easy. Being a cream with a lot of texture, you will not need to apply too much product. You should spread it on the face with a light massage as well as on the neck and also on the neckline.
It is a truly effective cream that, if you too want to try, is already available in all of Mercadona's beauty and cosmetic lines and also in its online store. The cream is sold in a 50 ml jar and its price is 7 euros. From the same line you also have the day cream that has the same price with a formula based on vitamin C and gold microparticles to enhance luminosity and stop the appearance of blemishes, another of the problems that our skin must combat over time. of the years.