Today, pre-cooked dishes form an important part of the kitchen in millions of homes, since it is very convenient to have a ready-made dish that you only have to heat and it will be ready to eat, especially having it on hand for days when don't have time to cook. Today we show you a Ikea ready plate that is sweeping sales and that is famous all over the world… you will want to eat it every day!
Ikea is known worldwide for its furniture and household items… but in its food section it also has products that have often gone viral for having something really special. The Swedish store is even very successful with some of the dishes it serves in its restaurant.
Ikea meatballs, always at your house
It's about the Albóndiga's MAIN ACTRESS, the famous meatballs that you will have eaten many times in the restaurant of the Swedish store and that now you can take with you in a frozen container to have at home and eat them whenever you want. They are currently available in a package of one kg with a reduced price of €6.95, a discount of one euro that will be applied until August 16.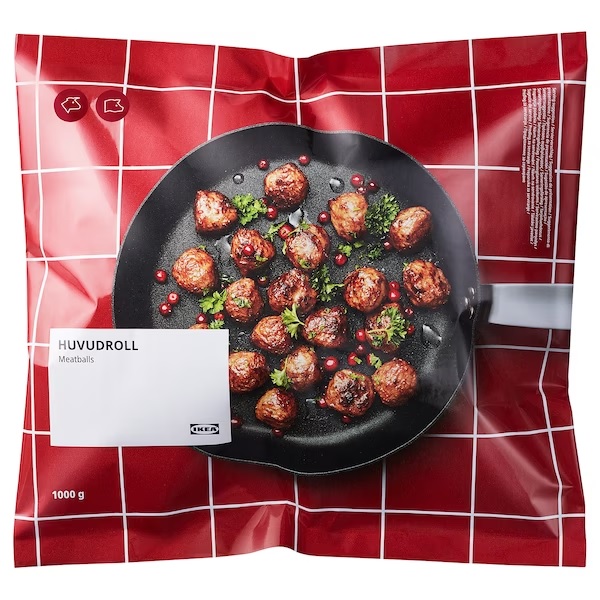 It is ikea meatballs They are an emblematic dish that was served to the customer for the first time in 1985 and with which it seeks to enhance the flavor of the meat so that it can be accompanied with potatoes, vegetables, salad, spaghetti, rice… or any combination you want and you will love it! like it! Made with beef and pork, they are seasoned with ingredients that enhance their flavor.
this big you can take it out of the freezer and have it on the table in a matter of minutes, and can be heated in the microwave, oven or on the hob… choose how to prepare them each time! You can take out of the bag only the ones you need each time and leave the rest in the freezer, so you can include them in several meals. It should be noted that they are great both hot and cold, and as a suggestion Ikea recommends splitting them in half and putting them in a sandwich… they are spectacular!
If you want to have a delicious dish on hand to surprise your family or treat yourself to good meat, without a doubt the mythical Ikea meatballs are an excellent resource. Delicious and cheap, what more could you ask for?