The Last of Us series has become one of the most watched on HBO although only 3 episodes are available, of which the last one has been released this Monday. This fiction has been the second biggest HBO debut, only behind The House of the Dragon. In addition, to the joy of all its followers, the HBO Max series has been renewed for a second season.
the first episode For now, it has almost 21 million viewers domestically in the United States, more than 4.5 times its opening night audience, and the second episode of recorded 5.7 million viewers on HBO Max and linear broadcasts in the US on Sunday night, according to Nielsen and data from the streaming platform. This was the highest second-week viewership growth for any original drama series on the platform in its entire history.
The Last of Us is a series from Craig Mazin, who is the Emmy Award-winning creator of HBO's Chernoby, and Neil Druckmann, who is the creator and writer of the award-winning The Last of Us franchise and co-chairman of Naughty Dog. the series is one of the great bets of HBO Max for this 2023.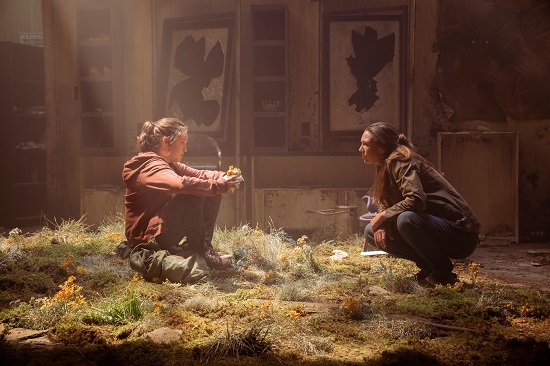 The Last of Us
A brutal and terrible journey
La serie The Last of Us begins 20 years after modern civilization has been destroyed by a pandemic. Joel, a born survivor, is hired to smuggle 14-year-old Ellie out of an oppressive quarantine zone.
Although at first it seemed like a simple job, the assignment becomes a brutal and harrowing journey in which the two of them have to cross the US together. Their survival will depend on the other and they will have to face great obstacles and dangers.
The Serie stars actor Pedro Pascal who plays Joel and Bella Ramsey plays Ellie. Also in the cast are Gabriel Luna as Tommy, Anna Torv as Tess, Nico Parker as Sarah, Murray Bartlett as Frank, Nick Offerman as Bill, Melanie Lynskey as Kathleen, Storm Reid as Riley, Merle Dandridge as Marlene, Jeffrey Pierce as Perry, Lamar Johnson as Henry, Keivonn Woodard as Sam, Graham Greene as Marlon, and Elaine Miles as Florence. Ashley Johnson and Troy Baker are also part of the cast.
Every Monday it opens in HBO Max premieres the next episode of the series until March 13. Additionally, fans can tune in to The Last of Us Podcast, the official companion podcast to the series where host Troy Baker, who plays Joel in the game, sits down with series creators Craig Mazin and Neil Druckmann. to have a scene-by-scene immersion of each episode.