The JetPack Aviation Corporation has designed and built The world's first aerial utility vehicle. The size of a motorcycle, the machine can be piloted or configured for autonomous flight or remote piloting. The modern JetPack is fast, small and powerful, and its function is to efficiently fulfill a large number of applications, such as freight transport, firefighting, rescue and police and military operations. Do you want to know more about this truly innovative machine? We keep telling you.
A motorcycle for emergency situations
The P2 Speeder is the third full-scale prototype designed by Mayman Aerospace, a start-up affiliated with Jet Pack Aviation, dedicated to the development of small vertical takeoff and landing (VTOL) aircraft.
The motorbike it has 8 motors and can carry up to 450 kilograms and travel approximately 800 kilometers.
The Jack Aviation Corporation had already built the first JetPack and it had been approved by the Federal Aviation Administration in the experimental category. Today, the company is unveiling an aerial utility vehicle named after its CEO, David Mayman.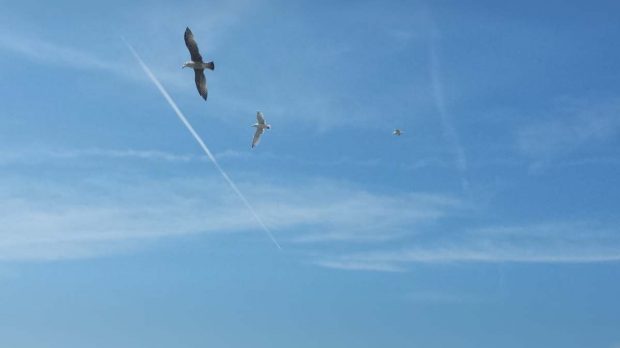 Sustainable aviation fuel
The company ensures that the final cost of the Speeder will be considerably cheaper than a helicopterhaving practically the same functions.
Most current VTOL aircraft are powered by batteries or electric motors, instead the P2Speeder is powered by 8 jet engines, powered by net zero carbon fuel, also known as sustainable aviation fuel.
An AI (Artificial Intelligence) controls the flight, automatically regulating the angle of the turbines. In critical situations where there may be loss of balance due to adverse weather conditions, the system is capable of instantly rebalancing thrust and power.
The P2Speeder it is made of carbon fibera material that is extremely light and strong at the same time.
driving comfort
The rider's position is very comfortable and has been specially designed to optimize the aerodynamic performance of the bike. Also, it is very easy to driveas the Speeder's flight control systems do most of the work in maintaining aircraft stability.
According to Mayman, this VTOL can be controlled remotely or autonomously and is capable of responding to many emergency situations, including fires. It could be fitted with fast-loading tanks, containing some form of retardant, which could then be dispersed in a selected area.
The P2Speeder also can be very useful in cases of emergency medical evacuations, as it is able to access difficult places and provide quick transportation to the hospital. As planned, the Speeder would be available for sale in late 2025, though Defense will be able to start using it sooner, Mayman said.
Leave a comment on the Mayman Aerospace flying motorcycle, or send this news to your friends, by clicking on the social buttons.
#flying #motorcycle #Mayman #Aerospace

Source