If the river makes a noise its because water is running. And when a product is best-seller year after year, it is a very good one. Given the huge number of offers and discounts available during commercial events such as Black Friday or Cyber ​​Monday, choosing only one from each category as the best is almost impossible. However, in the men's grooming division there is a clear winner that sweeps year after year and that has already become the best-seller of all time: the Philips OneBlade beard clipper.
It is one of the most famous models of the brand -the QP2630 / 30- and It has almost 20,000 reviews on Amazon that give it a score of 4.5 stars out of five. It comes in a pack that, in addition to the electric and rechargeable trimmer, includes four guide combs for beard and body.
Today, on the occasion of Cyber ​​Monday, it registers its lowest price so far this year and offers a 50% discount with which to save 30 euros on your purchase.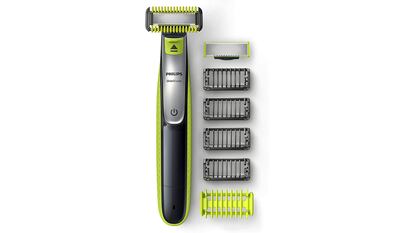 Trim, contour and shave face and body
Philips OneBlade was designed to allow you to stop using various products in your shaving routine and achieve it all with just one trimmer. Therefore, with the help of its heads, it is able to trim, outline or shave any length of hair both on the face and on the body, also in the most sensitive areas. Its double protection system, consisting of a sliding coating in combination with rounded tips, makes shaving easier and more comfortable.
It can be used both wet and dry and is easy to use, because it cuts and glides easily in any direction. In addition, its shaving technology has really effective fast blades even with the longest hair. It offers an autonomy of 60 minutes and a full fast charge of four hours and, of course, it is submersible and easy to clean.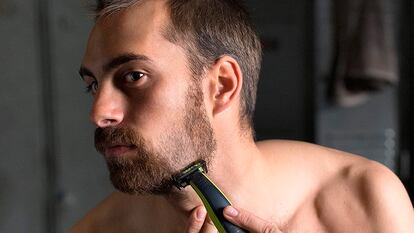 An ideal gift for them
The Black Friday offers have been a real mine to get Christmas gifts at much lower prices: in all the online stores that have offered them, there is the possibility of making changes and refunds until mid or end of January. And the half-price Philips OneBlade is precisely one of those gadgets that will be a sure hit to give to men with beards and wanting to take care of it.
Almost 20,000 opinions and the number one best-selling title in its category on Amazon, guarantee its sure success. "I bought it for its price and it is a pleasant surprise. I tried it all over my body and it is luxurious. The face blade is super fast and cuts almost the same as a manual blade, I expected it to leave the beard longer but it is flush, if you want it longer, bring the combs for it ", a user commented.
If you want to complete the detail, they are also number one on Amazon its case to take it anywhere and this set of spare parts (the blades last an average of four months).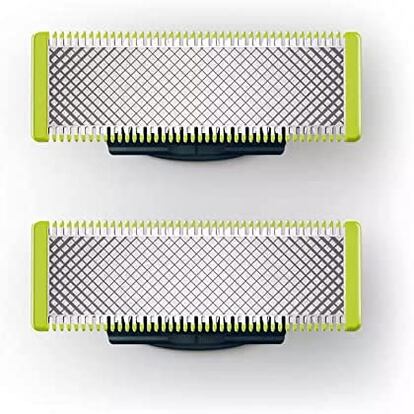 Philips OneBlade spare parts
More than 44,000 opinions on the best-selling spare parts set for Philips OneBlade. Includes two blades for quick and easy replacement and today is 26% off.
* All purchase prices included in this article are current as of November 29, 2021.