These good shoko donuts in the air fryer They are a healthy recipe that will allow us to enjoy an exceptional snack or breakfast. You just need to combine the necessary ingredients in a delicious bite that will delight the sweet tooth of the house. Donuts are that sweet that always looks good. In this recipe you will discover how to cook one of the best with little effort. Delicious shoko bons in one bite, this sweet Kinder will be a hit in the form of the most wonderful round cake ever. Dare to try the shoko bons donuts in the air fryer, they are addicting.
Ingredients:
1 egg 15 g hazelnut cream 30 ml vegetable drink 7 ml vanilla 20 g erythritol (or 2 g white choco flavoring) 20 g ground almonds 30 g skimmed milk powder 40 g oatmeal
For the filling:
20 gr powdered milk 15 ml vegetable drink 15 gr hazelnut cream 10 gr chopped hazelnuts 35 gr whipping cream
For the coverage:
65 gr unsweetened milk chocolate 1 teaspoon coconut oil
How to prepare some shoko bons donuts
Is recipe is a real delight In every way, one of those recipes that can be prepared in the blink of an eye.
It is important to have a good mold to help us create some pretty donuts or try to make an effort to make them pretty. A good one raw material It is the best ally to achieve the perfect finish in every way. we get to work mixing the egg with the erythritol or any sweetener that we have chosen.
We add to this mixture the vegetable drinkthe essence of vanilla and the hazelnut cream that will be perfectly integrated into this wonderful mixture.
We continue with the dry ingredientsthe first to go into action is the powdered milk and then we put the ground almonds.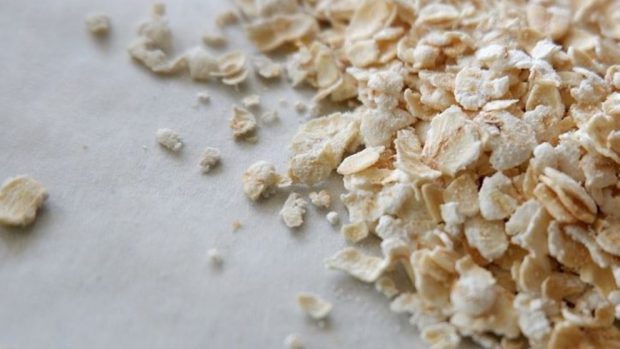 Sift the oatmeal and yeast so that they mix perfectly in an incredible combination of flavors. This mixture It will go directly to the mold and we put it in the air fryer for 10 minutes at 180° until the homemade donuts are well cooked.
It's time for the stuffingwe mix all the ingredients together except for the cream that will be the last to go into action.
We are going to whip the cream very cold so that it is perfect. We mix it with enveloping movements with the rest of the ingredients.
Fill the donuts with a pastry bag, to then give them the necessary chocolate coverage. We'll have some delicious donuts ready.