The Goya Awards 2023 will be held again in Seville, after the ceremony was moved to Valencia last year, due to the filmmaker's birth anniversary Luis Garcia Berlanga. As usual, at the arrival of the most important night for national cinema, various side events and activitiesbut also street marketing actions that want to attract the attention of the most curious citizens and in this way, the city of La Giralda has woken up with several giant Goya busts.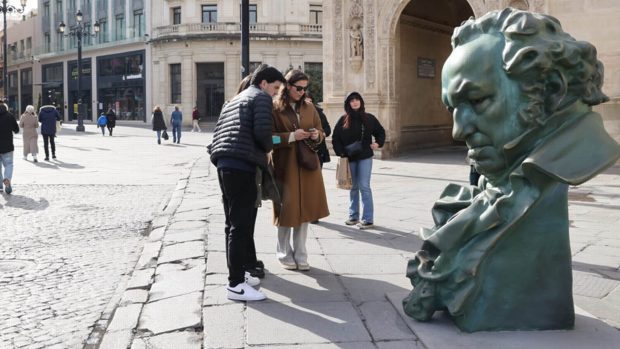 A giant bust of the Goyas in the Plaza de San Francisco (PHOTO Rocío Ruz)
The sculptures of considerable size were already present in Valencia in the last edition. But In what locations can we find them? The XXL sculptures of the Spanish painter are located in Plaza de España, Plaza de San Francisco, Marqués de Contadero, Santa Justa, El Altozano, Fibes, Nervión Plaza, in east Seville and finally, inside the Avenida de las Ciencias. Supporting this striking urban visibility action, the Andalusian capital will host a whole series of activities until the night of the gala.
Program of activities of the Goya Awards 2023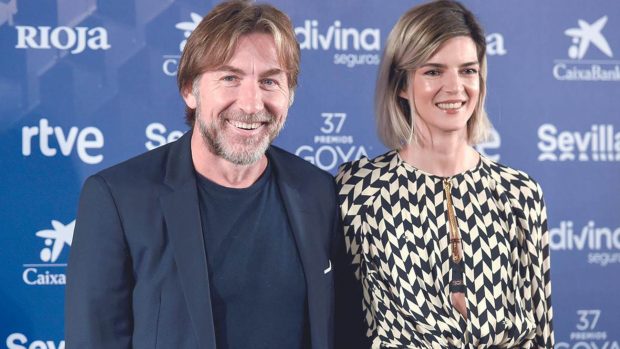 The actors Antonio de la Torre and Clara Lago will be the presenters of this edition.
To begin with, the programming of the Goya Awards 2023 will begin with a concert at the Cartuja Center joining forces between the Spanish Film Academy and the Seville International Film Music Festival. Some of the latest songs created by the winning composers of the "cabezón" will be played at the event, thanks to feature films such as Mediterranean, The Shadow of the Law or The Good Patron. Those in charge of reproducing the soundtrack of the seventh national art will be The Royal Symphony Orchestra of Seville, under the orders of David Hernando.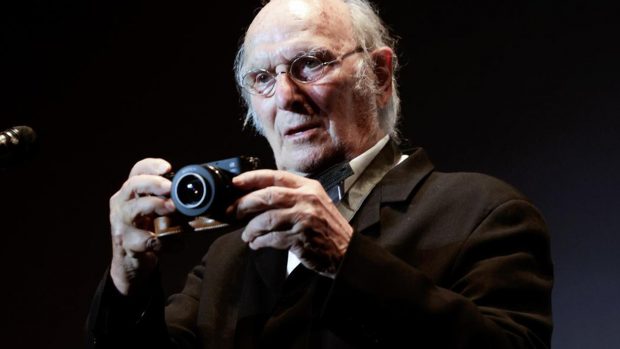 The film director Carlos Saura (EFE/Quique García)
Afterwards, Sevillians and other tourists from the city will be able to find on Avenida de la Constitución 50 photographs of various professionals in this fieldGoya winners. As a final climax, on February 11 at the Macarena Wall and at the Torre del Oro, images of the nominated films will be projected, while the City Council will recreate the photocall of this edition.
We will have to wait until the night of February 11 to find out which is the winning film of this 37th edition. Will it be Rodrigo Sorogoyen's As Bestas or Carla Simón's Alcarràs? It could also be an edition full of surprises and the grand prize would go to La maternal, Modelo 77 or to the newcomer Alauda Ruiz de Azúa y sus Cinco lobitos. Those in charge of conducting the ceremony will be the actors Antonio de la Torre and Clara Lago and the director will be honored with the Goya of honor Carlos Saura.