Pipi Estrada wanted to give him a warning to Alejandra Rubio after the appearance of this in the Friday Deluxe. The Save me collaborator has made it clear that removing the past waters will only bring bad consequences.
Pipi Estrada and Terelu's courtship relationship was one of the most mediatic. both journalists they starred in an idyllic stage of their lives. But now, although the two panelists work together and are not at odds with each other, it can be seen that the relationship between them is not entirely healthy.
Alexandra RubioTerelu's daughter, he knows everything about the life of his dear mother. That is why, on August 18, Alejandra starred in a Deluxe Friday, sitting on the set of Telecinco to be interviewed by her own mother.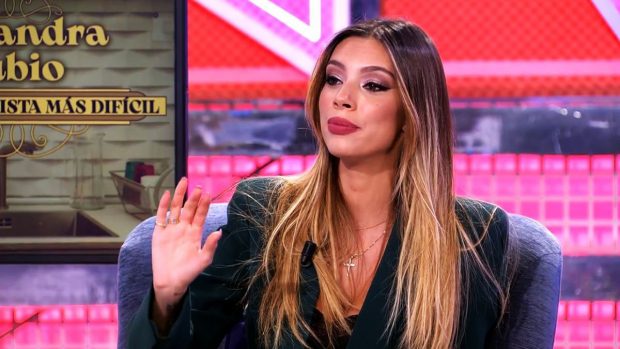 The influencer answered all the questions Terelu asked herbut it seems that His answers did not please the tertulians at all of save me Pipi Estrada is one of the commentators who have been upset with the words of Alejandra Rubio, and has wanted to express this to his former partner, Terelu.
Pipi Estrada has told Terelu that she believes that Alejandra Rubio has "avoided" her in his interview at the Deluxe. Furthermore, he is clear that in his family he is "the unmentionable". Although for the journalist everything that happened in Friday Deluxe "was predictable", he was greatly surprised that both, mother and daughter, avoided talking about him.
Apart from this, the Save me collaborator wanted to warn Alejandra that his Friday Deluxe did nothing more than fan the flame of a fire that has been dormant for some time: "He has awakened something that was calm and relaxed, he has awakened something that is going to harm him"the journalist has sentenced.
The journalist believes that Alejandra Rubio's words about Kiko Hernández will awaken a dormant conflict #yoveosálvame
https://t.co/MMqDK94BZ9

– Save me Official (@savemeoficial) August 22, 2022
To Pipi Estrada, a night that began as one of "expectation" ended up being a "disappointment"then, as the journalist believes, Alejandra Rubio's words about Kiko Hernández are going to spark a conflict.
In this Friday Deluxe, Terelu Campos said about Pipi Estrada that "He wanted to become I don't know what because I don't know how to define the word, not to offend… Unlike this person, I don't want to offend, because he doesn't exist in my life."
Words that, without a doubt, have bothered the Save me collaborator. Terelu showed her anger with Estrada for the statements made by the journalist about her daughter, talking about "flat encephalogram" or that the fact of sharing many moments, like when he took her to school, makes the journalist "devaluarse".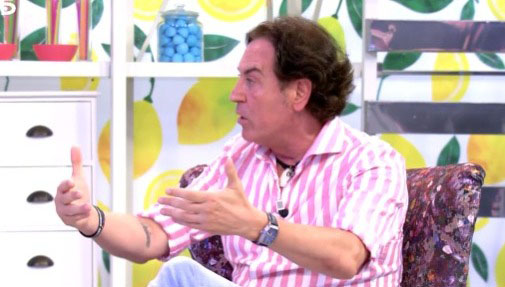 "I did not say it was, I said that in communication that is the death of the communicator"has now responded from Save me Pipi Estrada in his defense. "I am paying the debt I have and once we pay it, a little harmony and hairs to the sea, for my part hairs to the sea"the tertuliano has let Terelu know.
However, even though the Save Me collaborator is willing to forget the pastit seems that Terelu Campos, although his wounds are already healed, it still hurts to dig into them.