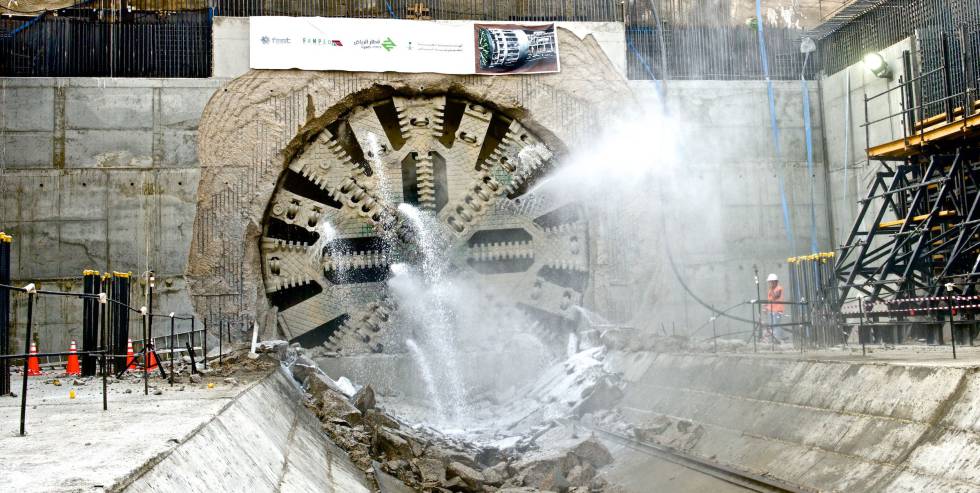 The construction companies that participated in the construction of the Riyadh metro, in Saudi Arabia, including the Spanish FCChave found a way to collect outstanding billions of euros, Bloomberg reports, citing sources familiar with the dispute.
Two of the consortiums, the one led by Bechtel beside Siemens y Aecomand the one that lines up FCC, Alstom y Samsunghave reached agreements. The group of contractors led by the Italian WeBuild (con Bombardier and Larsen & Toubro) holds open negotiations. Only Bechtel would have claimed about 1,000 million dollars.
The debt with the construction companies dates back several years and was conditioned by the drop in oil prices in 2015. Subsequently, the project incurred cost overruns and was affected by the pandemic. The rebound in crude oil so far in 2022, and the forecast of a budget surplus this year, have helped unblock the conflict. The country's intention to attract private capital to its Vision 2030 investment program also plays in its favour.
Saudi Arabia awarded contracts in 2013 worth $22 billion (about €16 billion at the time) related to the Riyadh metro system. It was about building a layout of 175 kilometersdivided into six lines and with 85 stations, with the end of the work scheduled for 2019. This infrastructure is key to carrying out the prince's plan Mohammed bin Salman to double the size of Riyadh and turn it into an international business center.
FCC was awarded the largest contract at stake, valued at 7,900 million euros (6,600 million in 2013) for the execution of the lines 4,5 and 6 (64 kilometers), and a total of 25 stations. It also had to provide the infrastructure with 69 automatic trains (without driver). In addition to Samsung and Alstom, the Dutch company completed its consortium Struktonthe saudi FreyssinetSpanish engineering Typsathe British Atkins and the French setec.
#Saudi #Arabia #open #paying #debts #FCC #rest #construction #companies #Riyadh #metro

Source