Among the series premieres this summer stands out Saint Avoid, an original fiction that Disney Plus + has released on July 26. A series of 7 episodes that tells the mystery that surrounded the story of Eva Perón's corpse for many years. This bizarre legend about the death of the Argentine first lady has become a legend for her people.
Santa Evita has had the Mexican actress and producer Salma Hayek Pinault and Pepe Támez as executive producers and It is based on the bestseller of the same name by Argentine writer Tomás Eloy Martínez, which has been a best-selling book. The series has been directed by Rodrigo García and Argentine filmmaker, actor, theater director and screenwriter Alejandro Maci and the script has been written by Marcela Guerty and Pamela Rementería.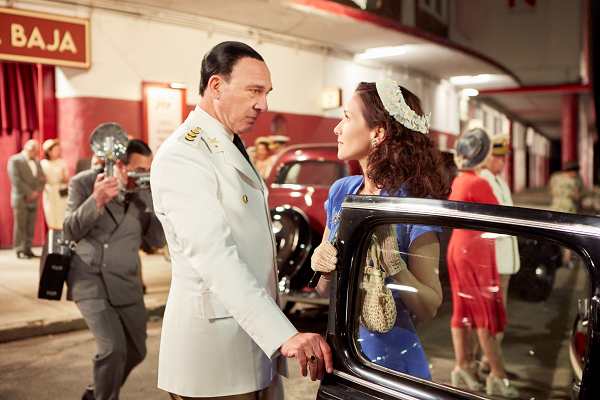 Saint Avoid
a dangerous woman
According to this incredible story, after the death of the first lady who passed away in 1952, her body was not buried but her embalmed body was held for three years waiting for a mausoleum to be built, which was never built.
In 1955, the military seized power in Argentina and they hid the body of Eva Perón for 19 years because they feared that it could unite the country against them. What they did not count on, as explained in the Disney + synopsis, is that "by hiding her, she could become more dangerous in death than in life."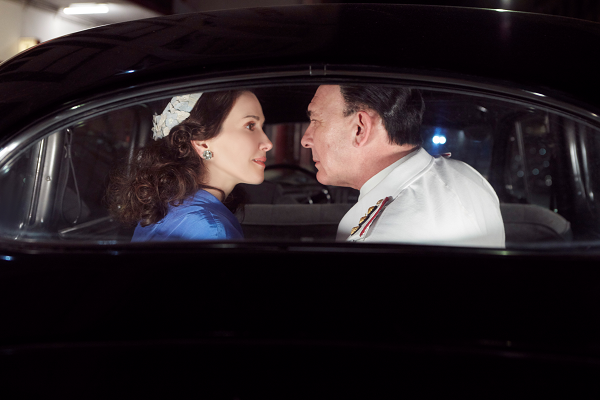 Saint Avoid
A luxury cast in Santa Evita
the holy series Evita It has been shot in more than 40 locations in Buenos Aires, Argentina, with more than 120 actors and actresses, and 1,300 extras. Historical reconstructions, costumes and setsas explained on Disney +, were designed and created by a great team of local professionals.
Santa Evita tells two luxury protagonists who are actors like Natalia Oreiro (Only You) who gives life to Eva Peron and Darío Grandinetti (Iron) as Juan Domingo Peron. . . . The cast also includes well-known actors such as Ernesto Alterio (Everyone Lies) as Moori Koenig and Francesc Orella (Merlí) as Pedro Ara Sarriá. Completing the cast are Diego Velazquez, Diego Cremonesi, Ivan Moschner, Gabriela Ferrero as Juana Ibarguren, Hector Diaz, Marcela Guerty, Guillermo Arengo, Damian Canduci, Sebastian Arzeno and Camila Mateos as a young Eva Peron, among others.
This series is one of the bets for this Disney + summer along with By mandate of heaven in which Andrew Garfield plays a devout detective whose faith is tested by a brutal murder in Utah. Two good options to entertain yourself this summer.