The recipe that we present below is characterized by having among its ingredients an ancient spice, which provides an intense yellow color and bitter notes: saffron. The history of this plant dates back about 3,000 years and comes from Southwest Asia. Compared to other spices, saffron is much more expensive due to the number of strands required per crop. In gastronomic matters, saffron is as valuable as gold.
Regarding the recipe, It will be some saffron noodles in a sauce of cream of milk and chicken, which will leave you enchanted. The value in question of this dish is in the taste, appearance and aroma. So it's time to get out your best crockery and prepare a special and delicious meal.
Ingredients:
150 g tagliatelle 150 g chicken breast ½ chopped onion 8 strands of saffron ½ teaspoon cumin ½ teaspoon garlic powder 120 ml heavy cream 60 ml white wine Freshly ground black pepper Grated Parmesan cheese 1 tablespoon chopped parsley Salt
Preparation:
To get started, dice the chicken breast and season with cumin, garlic powder and salt to taste. Stir and put in the fridge for 30 minutes. After that time, finely chop half an onion and fry in a pan with two tablespoons of olive oil.
Add the chicken and stir until lightly golden. Meanwhile, boil the water for the noodles with half a teaspoon of salt.
When the chicken is seared, correct the seasoning and add pepper to taste.
Next, pour in the white wine and let it cook for about 5 minutes or until the alcohol evaporates.
Add the milk cream and crush the saffron threads using a mortar or with your hands.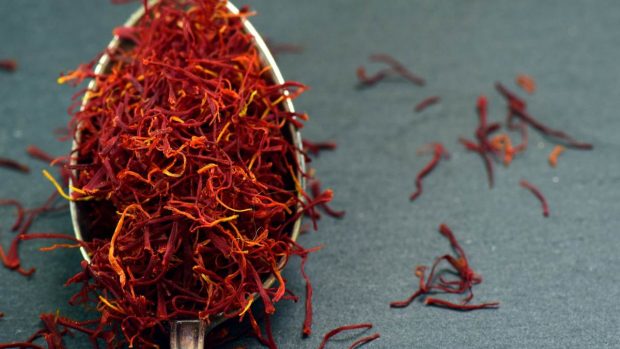 Stir and wait for it to cook for another 5 minutes. When it is almost ready, add the grated Parmesan cheese and the finely chopped parsley. Rectify the final salt point. At this point, the water will already have boiled. Cook the noodles until al dente. Remove from heat and strain. Serve the noodles immediately and pour over the saffron sauce. You can grate a little more Parmesan to taste.
Sometimes one plate is not enough. These delicious saffron noodles can be prepared however you want and whenever you want. This recipe is a practical option to prepare for a family day or a different dinner. Accompany the saffron noodles with a glass of the wine of your choice and make the experience more fulfilling. Dare to try this recipe and tell us what you think.