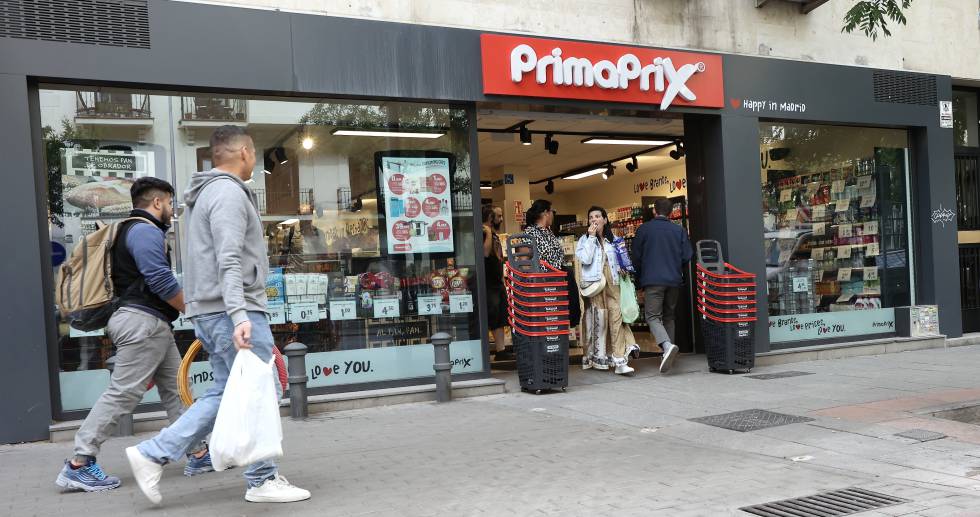 Primaprix, the chain that is defined as the supermarket outlet, achieved its first profit in 2021 since its launch in 2014, after registering a significant increase in sales during the past year. A year in which it continued to expand its network of stores, which are located above all in the Community of Madrid, Castilla y León and the Basque Country.
Its turnover jumped 51%, to 138.3 million, a figure that represents a new record for the company. This growth allowed it to achieve an operating result of four million, and close the year with a net profit of 2.4, as reflected in its accounts deposited in the Mercantile Registry.
Already in 2020 it was close to profitability, registering a loss of 235,000 euros, the lowest since its creation. Since the beginning of its activities, Primaprix has accumulated losses of almost 16 million euros. The benefit reaped in 2021 also allows you to settle doubts about the viability of your particular business model.
This is based on the sale of dry and refrigerated food, and other consumer products, such as drugstores or personal hygiene, exclusively from manufacturer brands, at prices with a discount of between 25% and 40% "below market prices", as described in its non-financial report. "Primaprix develops an outlet business model for major consumer brands, clearly differentiated from a conventional supermarket," explains the company. "Our target customer is a consumer brand, but at the same time very sensitive to price, so they would not be willing to buy a leading brand if its price was very high compared to a private label."
discount model
The company, whose only partner is based in Luxembourg, manages to sell with these discounts due to its supply model. This is based on supplying surplus volumes due to having undergone changes or containing format errors. Mainly, they are canceled orders, articles with labeling problems, with old packaging or leftovers from special promotions, as well as stocks from large distribution below 50% of their useful life.
The company plans to continue its growth. In 2021 it had 145 stores, 35 more than in 2020, the year in which it also opened another 35. So far this year it has already exceeded 150. "A number of store openings similar to that of the two stores is estimated for 2022. previous years," he specifies.
#Primaprix #outlet #supermarket #profit #growing

Source