Lionsgate just announced a few hours ago that the Game of Thrones actor, Peter Dinklage, will join the cast of Ballad of Songbirds and Serpents. The next adaptation of the world created by the writer Suzanne Collins will star the villain of the original story Coriolanus Snow, and his conversion to president. In this prequel to The Hunger Games, Dinklage will play Casca Highbottomthe dean of the Academy.
The announcement of the incorporation of New Jersey has been made by Nathan Kahane, president of the Lionsgate Motion Picture Group, who highlighted in a statement that Dincklage's casting was going to have a relevant role in the story: "With production underway, we couldn't be more excited about how this cast has come together and delighted to welcome Peter Dinklage to Panem. Not only is Peter a fan-favorite actor, he brings a commanding presence to every role he plays. He is one of the best actors alive. He will bring a formidable and charismatic authority to the important role of Dean of the Academy."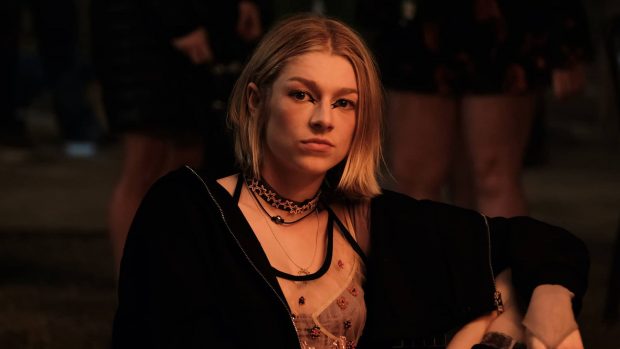 Hunter Schafer en 'Euphoria' (HBO)
In reviewing what we know about Ballad of Songbirds and Serpents we already mentioned the rest of the cast that will return to the dystopian world of Panem. Tom Blyth will play the young Coriolanus Snow, while West Side Story star Rachel Zegler will take on the role of Lucy Gray Baird, District 12 Tribute. The cast of recognized faces seems to have closed with this incorporation, after the incorporation a month ago of Hunter Schafer, the protagonist with Zendaya of the Euphoria series. Francis Lawrence will once again sit in the director's chair, having directed the last three films starring Jennifer Lawrence. The filmmaker, after the incorporation of Dinklage stated that he was delighted that the actor brought Highbottom to life, since this character will establish the rules that will determine all aspects of Coriolanus' destiny. "I am delighted that Peter brings him to life"said Lawrence about the actor.
Peter Dinklage in 'Game of Thrones' (HBO)
Peter Dinklage became world famous after interpretar a Tyrion Lannister in the Game of Thrones series. Role for which he won four Emmy Awards for best actor and four other nominations. However, Dinklage already had a long journey in the world of acting before HBO's fiction. He appeared in series como Nip Tuck the comedies like a death funeralin addition to co-starring with Vin Diesel in the latest film directed by Sidney Lumet, Find Me Guilty.