Olive oil is one of the Spanish products par excellence, our liquid gold and an essential part of our gastronomy, especially of the famous Mediterranean diet that millions of people follow around the world. Today we show you a Mercadona product that combines cheese and olive oil to achieve an incredible result that will amaze all your senses… you will want it at all times!
Mercadona has a wide variety of cheeses in its food section, many of them even award-winning, and it is that the Valencian chain is clear that cheese unleashes passions and is committed to it in different flavors, textures and formats to satisfy even the most palates More demanding.
The cheese with olive oil from Mercadona that you have to try
Its about Aged cheese with sheep and goat olive oil Hacendado, an authentic delight that captivates those who try it and that becomes a reference delicacy for cheese lovers, with a flavor and texture that combine in an incredible way to give rise to a cheese that will leave its mark on your palate and in your heart. The piece of about 300 g is priced at €4.88, with a price of €16.01 per kg.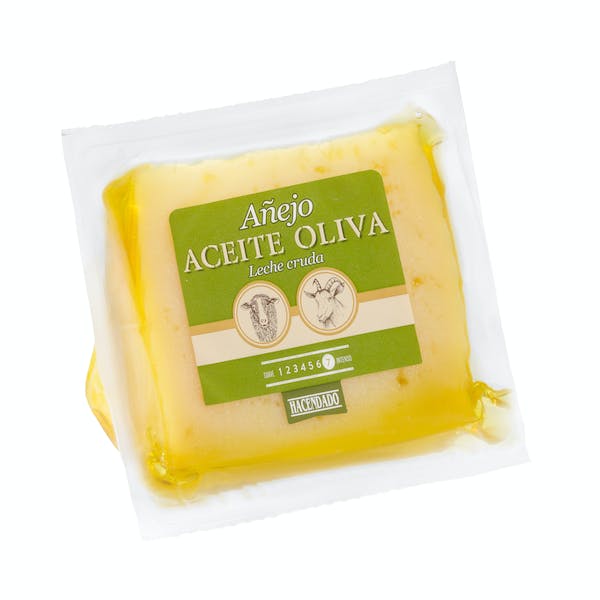 this fantastic cheese with olive oil from Mercadona it is an aged cheese with goat and sheep milk, a spectacular mixture that results in one of the best cheeses you will find in the Valencian supermarket. With an intensity of 7 (7 being the maximum intensity), it is made with raw goat's milk, raw sheep's milk, extra virgin olive oil and salt, among others. Regarding its nutritional values, for every 100 g of product it has 466 calories, 24 g of saturated fat, 1.5 g of sugar, 24 g of protein and 2 g of salt.
Mercadona recommends keeping it in a cool, dry place, preferably in the fridge, so that it stays in the best conditions until you fully consume it. The Valencian chain also recommends take it out of the cold about 15 minutes before of its consumption in order to be able to fully enjoy its texture and that it is at the right point.
If you want a very special cheese that is different from any other you can find on the market, you will undoubtedly fall in love with this cheese with olive oil from Mercadona and you will come up with endless possibilities to include it in your diet in different ways.