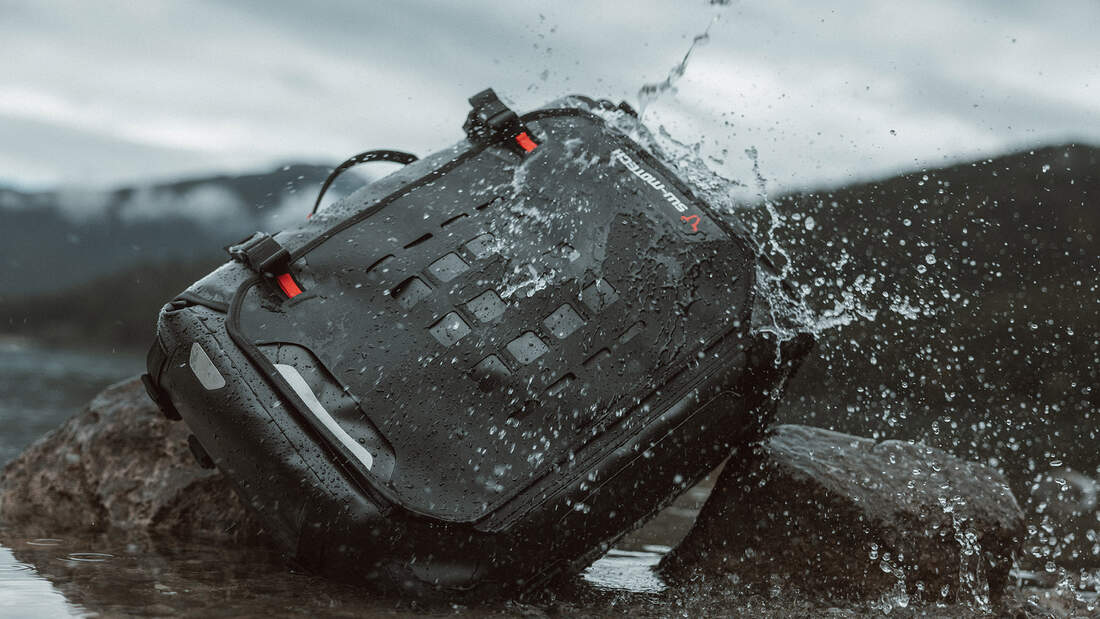 SW-MOTECH presents the new SysBag WP family and two waterproof PRO WP tank bags. Also new for 2022: The TRAX Toolbox, variable handlebar relocations and stylish mirror sets in a sporty look.
Followed up with the development of the new SysBag WP family and two new waterproof PRO WP tank bags SW-MOTECH consistently on the way to becoming a premium provider of high-quality adventure soft luggage. The design and functions of the new products speak for themselves: These elegant travel companions offer a reliably dry refuge for your belongings – whether on the tank, the rear or on the side carrier.
There is a suitable SysBag WP for every application and every motorcycle – the three models S, M and L differ in terms of luggage volume and the way they are attached. All three bags have a roll-top closure and an overlapping lid. The inner pocket is removable, two freely positionable dividers with Velcro fasteners make it easier to organize luggage.
Expanded after the starting shot in spring 2021 SW-MOTECH the series of waterproof tank bags from two to four: With the PRO Cross WP as a small strap variant and the PRO City WP for the PRO tank ring.
If something does not go according to plan on a tour, you have to lend a hand yourself. In the spacious TRAX toolbox, tools or first aid kits can be transported very practically – mounted on the inside of the PRO side carrier, it is easily accessible and yet out of the way.
Also new for the 2022 season: Variable handlebar relocations for ergonomic adjustments allow the handlebars to be adjusted accordingly. So that you can bring the handlebars closer according to your own needs for a more comfortable and more upright sitting position.
Mirror sets with a sporty look – The adjustable mirrors in a modern and flat design are manufactured SW-MOTECH Made of high quality, fully forged and black anodized aluminum. Two versions, one with a long and one with a short mirror arm, offer many adjustment options. The mirror arms consist of infinitely adjustable elements and can each be extended by 30 millimeters. The height and length of the mirrors can be adapted to the requirements of the respective pilot.
.