Next September 12, Raymond and Ray It will premiere at the Toronto International Film Festival. But to open little, Apple TV + has wanted to share several new images with its pair of leading stars: Ewan McGregor y Ethan Hawke.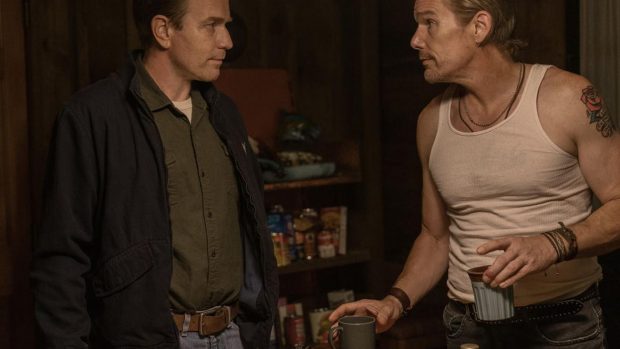 'Raymond and Ray' (Apple TV +)
The first image of this promising new film shows the duo together in a kitchen, while in the other two the location is much more sinister, with their characters appearing in cemeteries. It is in the final image where we can see the Spanish Maribel Verdú with Sophie Okonedo, enjoying a picnic next to a tombstone. Raymond and Ray tells the story of two brothers (played by McGregor and Hawke) who They meet again after a long time without seeing each otherat his father's funeral. This is an unbeatable opportunity to recover contact, friendship and finally get rid of the threatening shadow of what had been horrible father figure.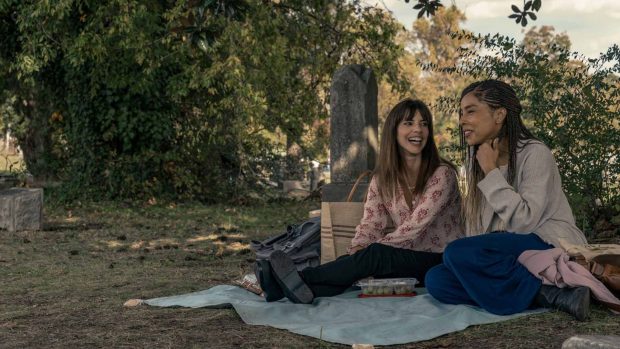 'Raymond and Ray' (Apple TV +)
The two protagonists are not the only stars involved in this project, since the Oscar winner Alfonso Cuarón (Gravity, Rome) produces with his label Esperanto Film Limited, together with Bonnie Curtis y Julie Lynn from Mockingbird Pictures and Apple TV, a platform that will end up hosting this family drama in its catalog. The filming of Raymond and Ray finished a few months ago in Virginia and can be seen on the platform next October 21a few weeks after its first screening at the Toronto Film Festival.
Raymond and Ray was directed by the director Rodrigo García. The Colombian began his career directing some episodes of key HBO series such as The Sopranos, Carnivàle or In therapy. In addition to his work on the small screen, he is responsible for well-known feature films such as Albert Nobbs, Mothers and Daughters or Last Days in the Desertwhere he already coincided with Ewan McGregor.
The careers of these two great actors have recently been influenced by Disney. On the one hand, McGregor returned to his role as Obi Wan-Kenobi in the Star Wars spin-off series, while Hawke was the villain in the Marvel series Moon Knight. In the future, we will be able to hear the voice of the eternal Jedi giving life to Jiminy Cricket from Pinocchio by Guillermo del Toro and in the biographical drama Everest. Hawke has pending the premiere of Daggers in the Back: The Mystery of the Glass Onion and on Leave the world Behindthe new drama from the creator of Mr. Robot, Sam Esmail.