This recipe from brownie con chocolate Milka It is an authentic delight in every sense, an easy-to-prepare snack, breakfast or dessert. Milka chocolate is a classic, a type of sweet with its own name that will delight the whole family. We will turn this chocolate into one of the most special biscuits that exists, the brownie. A simple and delicious snack that has in this main ingredient, the color and flavor that makes it unique. Dare to try the delicious Milka chocolate brownie, it's addicting.
Ingredients:
60 g of flour 4 eggs 100 g of butter 200 g of Milka milk chocolate 100 g of icing sugar Vanilla essence 150 g of chopped Milka chocolate
How to make a milka chocolate brownie
Is dessert recipe is addictinggreat ingredients are not needed to achieve a spectacular result, just a good Milka chocolate.
We are going to cut a part of it in the microwave so that it melts and becomes part of the dough for this exquisite brownie.
We put the chocolate in the microwave in batches of a few seconds, so that it melts, carefully, without burning. When it's melted, add the butter while hotin this way it will melt and give the chocolate the finish we are looking for.
We continue with the eggs, we began to beat them in a bowl. The secret of a good brownie is that the eggs are well beaten. We add to these eggs vanilla essence to tastetaking into account that Milka chocolate is the protagonist, we can do without this step.
We continue with the flour. We can put the type of flour that we like the most, almonds or chickpeas can be just as good as the traditional one with wheat.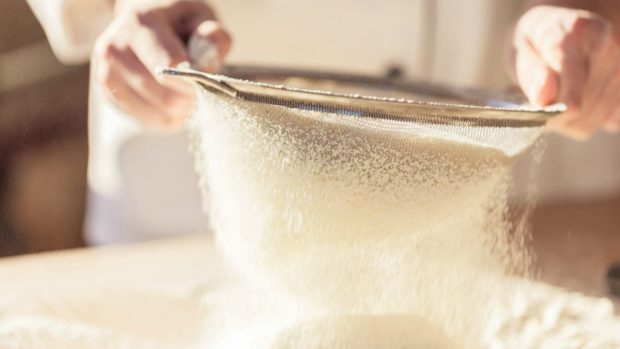 Everything will be ready for receive the chocolate that we have mixed with the butter. With enveloping movements we are joining it to the dough. In this way we will get the main base of a brownie which will have an extra touch of chocolate. With the dough ready, add the chocolate chipsin this way they will melt in the oven and we will be able to further enhance the flavor of this delicacy.
Pour the dough into the mold that we will have spread with butter or lined with baking paper so that the dough does not stick.
Bake at 180º for about 20 minutes Until we verify that the Milka chocolate brownie is ready, we will only have to try it and enjoy it.


Source