Mercadona messes up and says goodbye to the only product that was sold in supermarkets for women. A product that every woman may have bought on some occasion or that could not be missing in her shopping cart and that now unfortunately is no longer available. Find out what it is because you may have no choice but to look for an alternative. We tell you everything below and see what other options are available in these supermarkets.
Mercadona withdraws product for women
Many times we may not think about it, but one of the things that can never be missing from a woman's shopping basket are the products she uses when she has her period or menstruation. Whether they are pads or tampons, the truth is that it is one of the essential products in the purchase of each week or each month, and it seems that Mercadona has just withdrawn one of the most valued compresses by its clients since it was one of the few that was specifically used for a type of underwear.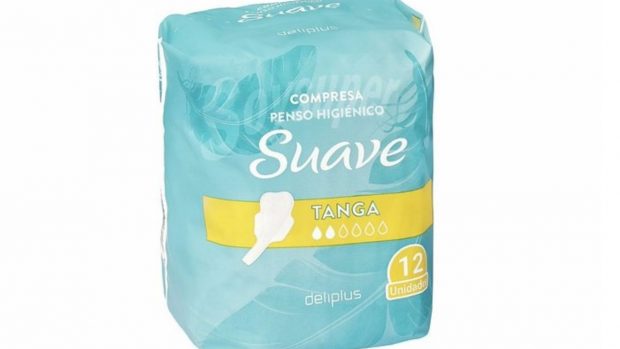 We are talking about the Deliplus brand soft compress which was specific to wear when you wear a thong. A somewhat narrower compress on the sides, and from which we have learned that it is no longer available thanks to a "twitterer" who did not hesitate to ask on Twitter why they had been withdrawn.
Mercadona's response was swift, although on this occasion they have not said that they have withdrawn them forever. In fact, they answered that they would forward the client's complaint to the corresponding department, so who knows if they might change the packaging or the name and soon we will have them available again.
At the moment, however, we will no longer be able to buy this type of pads, which, as the client explained in her "tweet", were the only ones that can be found on the market to wear with a thong. The product It was sold in a pack of 12 units at a price of 1.60 euros.
But now there is no other choice but to wait to see if they decide to bring them out again and in the meantime, look for an alternative, although it does not seem that we are going to find it among the rest of the Deliplus compresses currently available in Mercadona, given that they are all of a size standard or have wings. The only possible solution for when you want to wear a thong is to choose to use a tampon of which we have several options in these supermarkets. With or without an applicator, made of cotton, all of them are sold in boxes of at least 20 units and its price is between 2.70 and 2.95 euros.
#Mercadona #messes #goodbye #product #sold #supermarkets #women

Source