On August 17, 2017, five years ago, a van traveled at full speed the 800 meters that separate Plaça Catalunya from the Joan Miró mosaic in Barcelona, ​​running over a crowd of people. A few hours later, another attack took place in Cambrils (Tarragona). The Netflix streaming platform premiered in March the documentary 800 meters about what happened in those tragic hours that leaves the hair on end.
The most terrible thing was that these terrorist attacks were supposedly by young people integrated into our society. This Netflix documentary series try to find out what happened and how these young people had been captured by the Ripoll magnet. The title 800 meters is due to the fact that this was the distance the van traveled from the entrance to Plaza Cataluña to the height of the Boquería market. A tragic attack that claimed 20 lives and also resulted in hundreds of injuries that they will never forget this tragedy.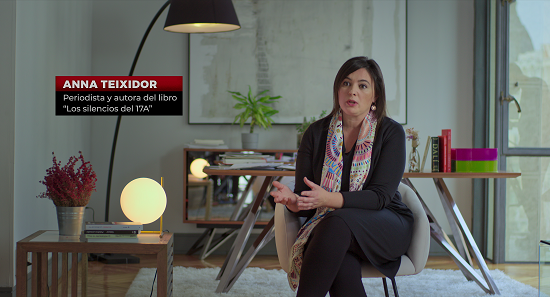 800 metros
find out what happened
The objective of the documentary series 800 meters is to make known what happened that day. For example, it is explained who the young terrorists were and how they met the imam of Ripoll, Abdelbaki Es Satty. This man captured young North Africans whose families had lived in our country for a long time and of whom no one could suspect anything because of their good behavior and their quiet life. This documentary series also explains how the entire operation was rushed when Alcanar's house exploded and for that reason they had to advance their sinister plans that terrible August 17.
Up to 80 people related to the terrorists and about 400 people from their closest environment participate in the documentary 800 meters. Among all the testimonies, that of Javier Martínez, the father of Xavi, the 3-year-old boy who died in the attack, is impressive. The father explains how the family has felt abandoned by the administrations after the tragedy.
In addition, in the documentary you can see all the real images of those dramatic hours such as the abuse of people as the van passed, the stampede at the scene of the attack and those of the terrorist Younes Abouyaaqoub who managed to escape to the Boquería market. In the end, a mosso d'esquadra managed to kill three of the terrorists in Cambrils. A tragedy, that of that August 17 five years ago, that is not forgotten and this Netflix documentary series can shed some light on what happened that day.