If you wish keep order throughout the house now that we just released the fall or do you want to have a product of storage to store inside those things that you now remove to place the decoration of the season (such as Halloween at the end of October), nothing like choosing the one that is sweeping one of the reference supermarkets. discover now the madness that Aldi has caused with its new storage chest that is cheap and perfect for all rooms.
The chest that is sweeping Aldi
There are many products that we can find in the home section of supermarkets. Aldi. From small auxiliary furniture to lamps or even chairs and stools, but if there is one that currently stands out above the rest, that is your storage chest that not only allows you to maintain order throughout the house, but will also help you do it with all the style and resting…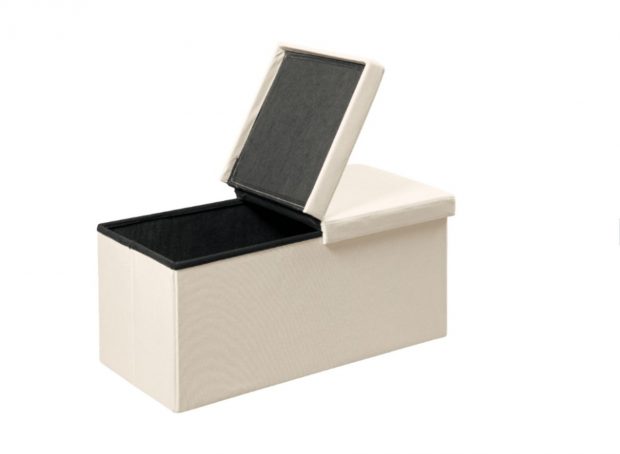 The chest as you see in the image that we show you, is presented in a velvety design but it also has a padded seat so that apart from being able to put everything inside, we can also use it to sit on it. In this way, it becomes a storage accessory that also functions as a small stool to place it, for example at the entrance of the house. Or you could put it too in the living room or why not, in the bedroom.
its color is beige although Aldi reports that it is available in other colors. you have some measures 78 x 38 x 38 cm and supports a maximum load of 110 kilos. In this way, it is perfect so that, apart from decorative elements, we fill it with perhaps a blanket or more than one so that we have them at hand on the sofa when we want to lie down to watch a movie without being cold.
It also has a lid system that allows lifting up to half on one side or the other or if we prefer we can remove the cover completely.
If you like this beautiful chest with a perfect design so that it can be combined with any piece of furniture you have in the room where you are going to place it, do not delay in going for it since it is so popular and it is such an outstanding novelty that it is already beginning to run out. You have it available in all Aldi supermarkets and the price is only 21.99 euros.