Do you remember the group Locomia? Surely yes. One of the most original musical groups of the early nineties. Now Locomia will be the protagonist of a new Movistar Plus+ documentary series. On Wednesday, June 22, it will be fully available and we will be able to remember the madness of this group, fans of fans, shoulder pads, dances and the atmosphere of Ibiza.
Sex, Ibiza, Crazy
An original documentary series that tells in the beginnings, the rise and the irremediable fall of the musical formation formed by Xavier Font and his friends. Locomia focuses on a complex era in which Spain was trying to modernize itself with the Olympic Games and a Universal Exhibition and the music industry needed new musical groups and different rhythms.
The four members of the group they become stars and their albums are best sellers. But the musical formation will go downhill with the death of two of its members and the entry into prison for drug trafficking of its founder, Xavier Font.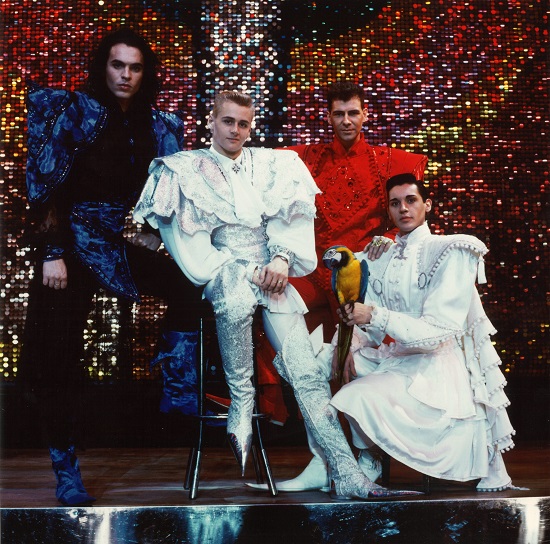 Locomoy
a good production
Locomia tells the story of this musical group but also explains how the music industry of the nineties worked from the inside thanks to the testimony of José Luis Gila manager, producer and director who decisively influenced the history of music and artists in our country.
According to Jorge Laplace, director of the series: "When I received the call to direct a series about Locomia, the first thing that happened was that a smile appeared on my face. The same thing happened to my friends when I told them what my next project was going to be. And it is that Locomia is part of the collective memory of an entire generation as a synonym for party, fun and madness. And that's what I expected to find. But my entry into the world of Locomia was very different…". Jorge found in this story "the tragedy of a group that disappeared when it had reached the top, to enter the American music market, after a war broke out between its creator, Xavier Font and his representative, José Luis Gil".
An original documentary series is directed by Jorge Laplace and produced by Edi Walter, Mariano Tomiozzo and Pablo Aguinaga. In addition, Xavier Font, the music producer and manager José Luis Gil, the members of the different formations that the group had Manuel Arjona, Lurdes Iribar, Luis Font, Gard Passchier, Carlos Armas, Juan Antonio Fuentes, Antonio Albella, Pablo Robledo, and the last manager, Luis Balaguer.
Furthermore, the series has had the collaboration of experts of the essayist Ramón González Férriz, the writer and journalist Valeria Vegas, the presenter and DJ Fernandisco and the producer Miguel Ángel Arenas 'Capi'.
#Locomia #Movistar #series #complete #June

Source