The Spanish Agency for Food Safety and Nutrition (Aesan)on behalf of Ministry of Consumptionhas extended the food alert for listeria after a first warning last week, so it is extended the risk of listeria in one of Lidl's best-selling meats and it is requested that it not be consumed.
Meat with risk of listeria withdrawn in Lidl
The health authorities received a first warning for a sausage for sale in Lidl last week, which is also marketed under the brand of this supermarket. But now, the manufacturer has reported that the product was also marketed under the Pajariel brand and it was part of the same manufacturing batch that was affected, so it has been decided to extend the notice to consumers.
Listeria monocytogenesa bacterium that can cause potentially fatal gastrointestinal diseases, is the one that It has been found in sliced ​​Spanish jerky with olive oil from the two brands indicated.. As a result, said jerky is being removed from marketing channels, starting with issuing an alert notification.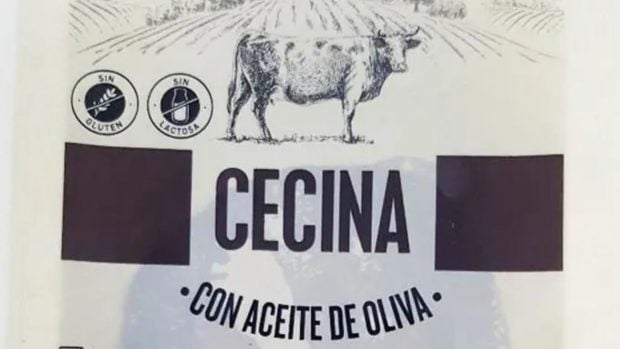 Details of the product withdrawn at Lidl due to Listeria risk:
Jerky in olive oilPajariel and LIDL are the two brands that sell them. Cecina is sold in packaged slices depending on the appearance of the product.
The two brands belong to Lot 30203
Product expiration dates are 07/11/2023 for both brands.
The weight of the container is 100 grams. refrigerated temperature
According to Aesan, it is recommended to visit a health center if any of the affected food batches have been consumeds and has symptoms such as vomiting, diarrhea, or fever that are consistent with listeriosis.
People at risk against listeria
The agency also reminds women to avoid certain foods during pregnancy. Sliced ​​meat products, like this jerky, and commercially produced cheeses that have been sliced ​​or shredded are two examples. In both cases, they can represent a biohazard in the form of Listeria monocytogenes.
Young children, the elderly, and those with compromised immune systems are also particularly vulnerable to listeria infection, which in the case of pregnant women, can lead to miscarriages, premature births, or infections in the fetus or newborns.
Listeria does not appear immediately: on averageit can take a week or two from the time you are infected to the first symptoms . But there are numerous cases where it can be shorter, like a couple of days, or longer and even last up to three months.