The winter 2023 is undoubtedly being quite hard so that in order to keep your house at a good temperature you have options such as the heatinglos radiators and also the novelty that is sweeping Lidl to the point of being already sold out in many of its stores. Lidl has passed the game by launching an electric fireplace that will change your home and that in addition to providing you with heat, it will help you to have a unique elegance and style.
Lidl passes the game with its electric fireplace
A Electric fireplace is the last "top" sales that we can currently find in Lidl. German supermarkets have thus opted for a modern solution to not get cold these days, also providing a lot of style.
Specifically, it is about the Horizontal decorative electric fireplace with 1800 W temperature level that has an elegant design and also when it is turned on it lights up with a effect that imitates a flame like it was a real fireplace.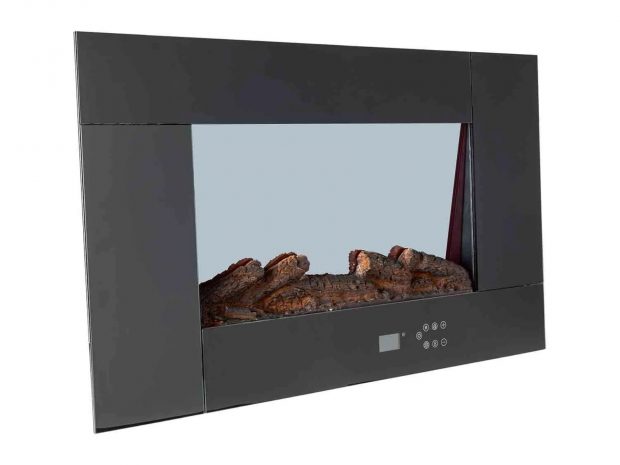 With dimensions of 90 x 55 x 13 cm, this electric fireplace can also be illuminated with decorative lighting. It is very easy to use since it works through a touch screen or if you prefer, pressing the remote control. The use is also safe thanks to the fact that it has protection in case of overheating.
The temperature of this electric fireplace can be regulated between 7 ºC and 35 ºC. Con three modes (comfort, eco and anti-frost) as well as three
Software (with a 24-hour time bar per program to indicate the temperature programmed for each hour).
To make it more efficient it also has atimer to turn the heat function on and off, as well as other functions such as detection of open windows, LCD display with adjustable intensity automatically and automatic button lock.
And to make you look more beautiful you can fix it to the wall since it includes with the necessary material for it and to make it more comfortable for you and also look much more elegant wherever you place it, be it the living room or your bedroom, for example.
If you want to get the most modern electric fireplace from Lidl, you can go buy it in their supermarkets, since it is currently out of stock in their online store, although it is expected that the stock will be replenished shortly. The price is also reduced with more than 15% discount so that it will only cost you 129.99 euros.