Drawers are practically essential in any kitchen, and in other rooms of the home, very useful to store all kinds of things in them and thus have them at hand and well organized so that when you need them you can go directly to them. Today we show you a Lidl drawer that will come in handy in your kitchen and that is sweeping sales thanks to its incredible functionality… run, fly!
Lidl offers in its home section a wide variety of accessories that are very useful, and in many cases hit a real hit with an invention never seen before and that will really be very useful at home, especially in the kitchen. The German chain knows that the kitchen is one of the most important rooms in the house, and it is very successful with practically all its proposals for this area of ​​the house that we use so much on a daily basis.
The drawer for Lidl coffee capsules that you need in your kitchen
Its about Drawer for coffee capsules with 3 drawers, an accessory that will come in handy to have in your kitchen if you have a capsule coffee maker, since you can organize them all in a practical way with total comfort and in an accessory that is also quite an aesthetic point. It currently has a price of €14.99, an amount that is worth paying since what this drawer offers is worth much more than that amount.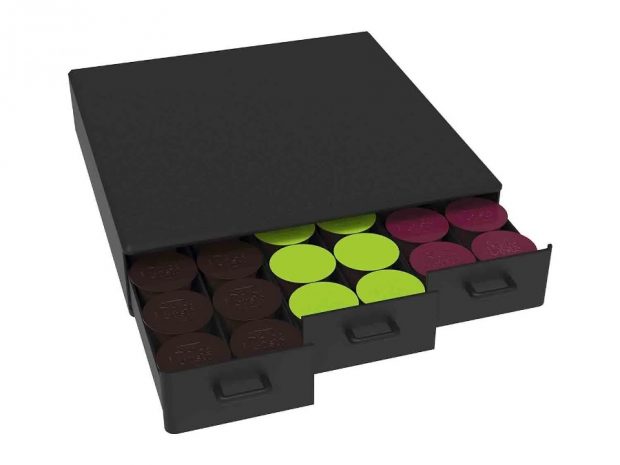 this fantastic Lidl coffee capsule drawer gives you space to store up to 36 Dolce Gusto capsules and it has 3 drawers and 2 compartments each one of them to order all your capsules, for example according to the type of coffee or product inside, and thus easily remove them when you need them without having to search until you find the right one. It is resistant, even designed so that you can place it under the coffee maker, so it will not take up much space.
The drawer has non-slip base so that stability is guaranteed and its use provides total safety, allowing a maximum load of 10 kg. Its measurements are 34.3 x 33 x 6.6 cm, with a weight of 1.02 kg. As for the materials used for its manufacture, the drawer is made of ABS, the non-slip feet are made of silicone and the handle is made of metal with a polyester powder coating.
If you usually make this type of coffee, there is no doubt that the Lidl coffee capsule drawer will become one of the favorite accessories of everyone you have in the kitchen.