The "la Caixa" Foundation International Cooperation Program celebrates its 25th anniversary. Over two decades during which the organization has promoted a total of 663 projects in 65 countries in Africa, Latin America and Asia. And it is that, without a doubt, joining forces and listening to the world we can be able to transform it in an appropriate way where everyone manages to progress.
This program born in 1997 and more than two decades later, he is still active, forming projects in developing countries, while creating ties with large organizations such as GAVI Alliance, for instance. An alliance that, among other things, has allowed more than eight million children to have access to vaccines, thus saving millions of lives.
Thanks to these alliances with international organisations, a commitment that has been in the DNA of the "la Caixa" Foundation program since it began, it has been possible to transform the lives of more than 16 million people through initiatives that are in line with the UN Sustainable Development Goals (SDGs).
Great celebration with international development aid leaders
At the beginning of July, "la Caixa" Foundation celebrated its 25 years of work in International Cooperation, and it did so in CosmoCaixa of Barcelona with the presence of top-level speakers and representatives of international reference institutions in the field of development aid.
Among them, for example, was Chris Elias, President of the Global Development Program at the Bill & Melinda Gates Foundation, who defended the importance of philanthropy being close and in alliance with the governments of the countries because "it will be the way to combat inequalities, since it acts in a joint and complementary way". Along the same lines, he commented that international cooperation should focus on the development of simple technologies that provide solutions to everyday problems, as well as the importance of investing in global health and innovation programs.
Together, the "la Caixa" Foundation and the Bill and Melinda Gates Foundation have promoted, for example, a health program for fight pneumonia, the leading cause of infant mortality in the world. "Together with the Spanish foundation, we launched a joint initiative in the south of Mozambique, to which it contributed five million euros, to show that the mala can be eliminated from areas where it has a large presence," Elias pointed out.
This is by no means a trivial project. Since we must emphasize that malaria was responsible for around 600,000 deaths throughout 2020, most of them children and adolescents, according to the 2021 World Malaria Report. And, as pointed out by the dr alonsoalso one of the most acclaimed speakers, each year more than five million people die –according to UNICEF data– due to absolutely preventable causes, most of them due to infectious diseases.
"All human beings have the same value"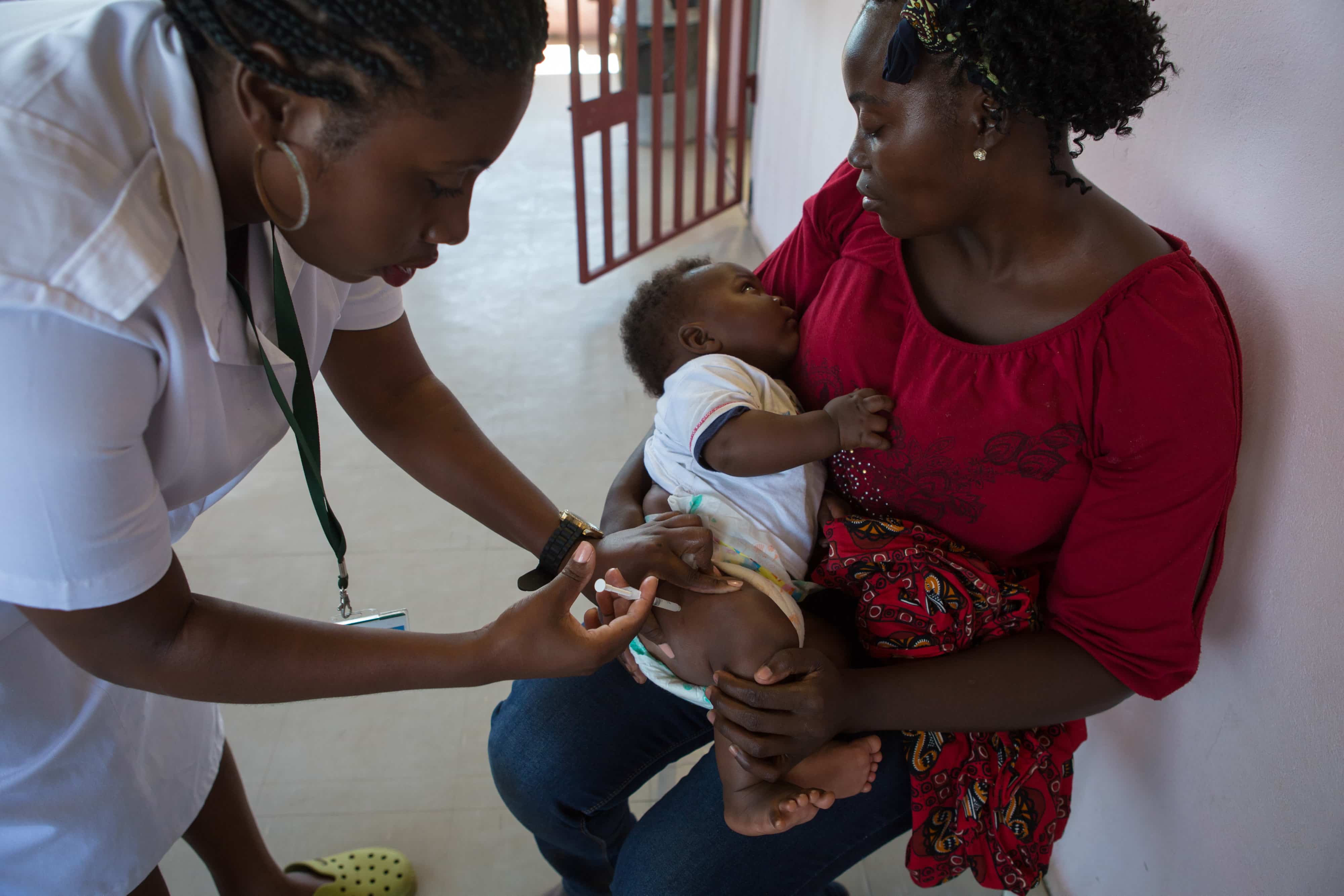 There was also the participation of Graça Machel, as well as Dr. Pedro Alonso or Seth Berkley, executive director of the GAVI Alliance, among others. Machel, the Mozambican activist and widow of Nelson Mandela, was a great protagonist in calling vehemently and courageously to fight more and better against inequalities. "Why has society normalized inequality in all aspects of life? Every day around 21,300 people die from hunger, extreme weather events, violence or lack of health care.
In this line, Machel contributed a piece of information: "Only 16% of Africans have completed the Covid-19 vaccination schedule compared to more than 70% of residents in the European Union. This imbalance is unacceptable. All human beings have the same value, no matter the geographical lottery of their place of birth.
In short, an act of celebration with words from the international leaders of international cooperation that permeate what should be future plans of society to shape the world in a more equitable way. In this celebration of 25 years of the International Cooperation Program of the "la Caixa" Foundation there were ideas, acclamations, challenges on the table and, above all, a common goal: transform people's lives.
Collaborate, build, transform
The "la Caixa" Foundation, for its part, has shared with the audience some of the learning and challenges they have carried out, projects that have left evidence that joining forces, collaborating and building networks in the different countries in which it is present things can change, evolve and improve.
Also that the investigation is necessaryinnovation is essential and humanitarian action a necessity where it is required perseverance and involvement of the main social agents, both public and private. Demonstrating, moreover, that transparency is a guarantee of trust between equals and unequalsand that the generation of knowledge is necessary to promote a fair and inclusive future.
Some of the milestones of these 25 years have been, for example, the creation of calls to support development cooperation projects and humanitarian action; the opening of the Washington DC office to increase the entity's international presence and promote collaborations with the main international organizations and foundations; and the promotion of more than 11,000 jobs through the program Work4Progresswhose objective is to generate new employment opportunities for women and young people, through open platforms of social innovation in India, Mozambique and Peru.
Great milestones thanks to strong alliances
Also noteworthy are the alliances in the fight against malaria with ISGlobal and the Bill and Melinda Gates Foundation, mentioned above, as well as the mom projectto fight against child malnutrition in collaboration with ACNUR, which has also already assisted more than 620,000 children under five years of age.
Added to these initiatives is the mobilization of 612 CooperatorsCashiervolunteers of the entity that have provided technical assistance in 23 countries, the total of 18 million donations received, the organization of 14 exhibitions and activities with more than two million visitors and 17 international awards and recognitions.
Recently, the International Cooperation program has also contributed to the response to the humanitarian crisis caused by the war in Ukraine. To this end, the "la Caixa" Foundation has joined forces with the UNHCR and UNICEF with the aim of reinforcing the action of these humanitarian organizations through a total contribution of two million euros.