Organon was born last year as a spin-off from the pharmaceutical giant MSD (Merck, Sharp & Dohme) with a focus on women's health treatments. MSD entrusted the project to Kevin Ali (Oakland, USA, 1960), a veteran manager who had been head of its international business and who currently serves as CEO of the spin-off. The new company has a capitalization close to 8,300 million and invoices more than 6,000 million a year. The company also has a division of established brands (products with exhausted patent) and biosimilars (biological drugs similar to generics).
Why is a pharmacist specialized in women's health necessary?
When I was building the company, I realized that there was more opportunity as a company to be successful if we expanded our portfolio of women's health products. There is very interesting research in the world that lacks capital and we can help with business development plans. We want to be an aggregator of business initiatives and research in women's health. We have no major competitors. For a business like ours of more than 6,000 million dollars, 500 million revenues in a product is relevant. But for a company of 50,000 million it means nothing. That's why we think it's the right time for us.
Is there a medical necessity to create a company with this specialization?
During my investigations in the initial phases of the company, I realized that there were a large number of pathologies and diseases that women face, due to very old-fashioned therapies, where there has been no innovation, or simply where there is no innovation at all. I give you an example, the first cause of death of newborn babies is preterm delivery, before fetal maturation. We currently have no approved therapy to deal with that. One of the reasons is that many companies did not want to take the risk of doing research on pregnant women. We don't know which woman is going to have a preterm birth, there is no test to predict it. So we have decided to license a very unique product from a Swiss company that we are going to start developing with clinical trials.
Will Organon do its own research or will it buy that innovation from other companies?
Currently we do not have to undertake our own research, there is more than available and we can incorporate it.
What investment capacity do they have to buy innovations?
We generate a cash flow of more than 1,000 million each year and we have a 20% dividend. So we can decide whether to reduce debt or embark on new business developments. I personally believe that the future of the company requires us to invest more in R&D.
Of your three business areas – biosimilars, mature products and women's health – which should be the most relevant in the future?
Sure, by far, that of women's health. We started a year ago with two goals: fertility and contraception. And in one year we have expanded to seven, such as preterm birth, endometriosis, postpartum hemorrhage and others. We are expanding and have just started.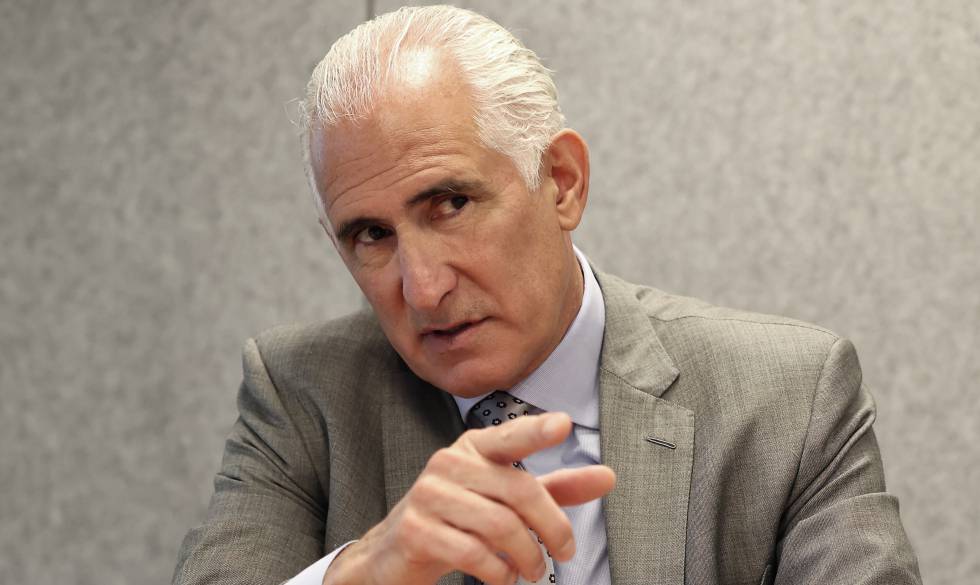 John Lazarus
What other areas of women's health do you want to be in?
Also in polycystic ovary syndrome and bacterial vaginosis. I would also like to focus on the symptoms of menopause, on non-hormonal treatments for contraception and menopause and I want to look at pre-eclampsia. We can also reach other diseases that have a disproportionate impact on women such as migraine, lupus, celiac disease and osteoporosis, where the majority of people who suffer from them are women. That's why I say we have a lot of opportunities before us.
In biosimilars, what therapies are you going to focus on?
We currently focus on oncology and immunology. We have recently added treatment for osteoporosis to our portfolio. In 10 years, oncology is clearly going to be our business opportunity, because there are a lot of immuno-oncology products coming out.
What are you looking for from current and future investors?
A lot of my time is spent answering the question of why we should put money into a company that is focused on global women's health. Show us, they tell me, that you have a future, that there are great opportunities to have products in development and, then, it will be easier to put a value on the company. Clearly now the number of investors is growing.
Why did MSD decide to spin-off this business? Didn't find any buyers?
They tried. But they didn't offer good enough prices. They then realized that with the spin-off they could employ almost 10,000 people and that these assets, under different leadership, could do much better.
What are the engines of growth?
For women's health, the contraception business, specifically Implanon NXT, which is the most important product that is growing in double digits, as well as the fertility business and biosimilars. But the better news is that the established brands area, which accounts for nearly 50% of revenue, is leveling off and was falling before.
What plans does the company have for Spain?
The cluster of Spain and Portugal is one of the five most important territories in the group. Spain and Portugal are fundamental contributors to the growth that we will have this year. That is why we have an organization of 250 people here, because of the volume of business and the potential it represents.
How do you see the Spanish pharmaceutical market?
I have known Spain for many years through my previous job. From our perspective, the crucial aspect in Spain is access to new medicines. In Spain, we have historically had circumstances that made us spend more time negotiating prices [con Sanidad], in addition to the complexity of the multiple communities. The road to launch our innovations on the market is longer. What I hope is that we reach a common understanding, because women's health issues should have a preference and we hope to be able to speed up that process.
Do you have clinical trials in Spain?
We are going to start recruiting Spanish researchers, also for new drugs. The most important thing is that in Spain and Portugal we look for opportunities to collaborate with other companies, to acquire companies in Spain also in the areas that interest us. Spain is going to be a very important contributor to future clinical studies.
#Kevin #Ali #Organon #Womens #health #issues #precedence

Source