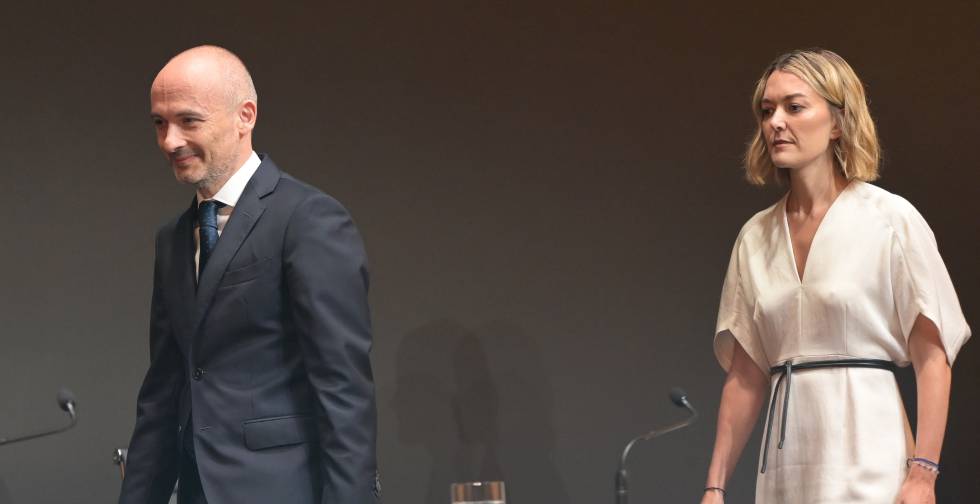 Inditex is going through one of its worst stock market spells. In the last two years there has been a chain of events that have notably damaged it. First it was the pandemic –with hard months of confinement–; then, the invasion of Ukraine by Russia –a country that it has abandoned–; then supply problems and rising commodity prices, and now inflation and recession fears loom. This year it accumulates a 24% decline in the stock market (H&M loses 37%), and after marking 2013 lows last May and attempting a subsequent recovery, it has weakened again.
The action is moving under a main axis: inflation and rate hikes that can further deteriorate consumption. Most analysts believe that the drop in shares is excessive, but the punishment and doubts persist.
Divacons-Alphavalue has added Inditex to its model portfolio as the best in the European retail sector. As positive points, it highlights that "it has the best online and offline integrated model, with outstanding inventory control and faster deliveries; an extremely flexible supply chain with more than half of manufacturing located in neighboring countries, limiting the impact of supply chain challenges, and a strong cash position."
But he also points out some factors that can exert pressure: "Inflation is causing uncertain consumer behavior in the Western world and Zara still generates most of the group's profitability (69% of gross profit)". Even so, for Divacons-Alphavalue the positive about the textile weighs more and has a recommendation to add. "The growth story is impressive and is driven by all geographies." "Their business model is strong thanks to an exceptional supply chain," he notes.
The most immediate appointment of interest to investors is its fiscal second quarter results due to be released on September 14. Iván San Félix, from Renta 4, calculates a growth of 11% in sales and 26% in profit; the market consensus estimates an increase of 12% and 22%, respectively.
It will be a key moment, because it will be possible to measure the impact of the continued rise in prices. In the first quarter, Inditex earned 80% more after provisioning 216 million for Ukraine. "We believe that stock weakness is due to growing fears of slowing consumption in a more unfavorable macro environment; it discounts an excessively negative environment", says San Félix.
For its part, Goldman Sachs, which has just raised its valuation to 30 euros (which represents an upward potential of 38%) and advises buying, explains that "the most recent data indicates a strong and persistent demand for Zara in the United Kingdom, Germany and the USA; Looking ahead, we have increased our revenue growth estimate for the second half of 2023 to 4%, from the previous flat level, still assuming a subdued pre-Covid trend due to weak European consumer forecasts." For its part, Morgan Stanley considers "risks in benefits in those companies with more affordable products [o de bajo coste]such as H&M and Inditex.
Credit Suisse is one of the few negative firms with the group by underweighting the stock (69.4% of the market recommends buying and 22.2% holding), "because future growth rates will be notably lower than in the last 10 years. Its growth prospects in the medium term will inevitably slow down". For the bank, the stock is overvalued. "Inditex can only maintain premium valuations as long as earnings meet or exceed expectations," he notes. However, analysts set an average 12-month target price of 28.33 euros, 30.5% higher than the current price.
Chairwoman. Marta Ortega has been non-executive president of the Inditex group since last April 1. The beginning of her mandate has taken place at a difficult time on the stock market. Since Pablo Isla's replacement was announced in November, the share has fallen 28%, a decline largely motivated by the war in Ukraine and economic uncertainty. The company maintains a tug of war with Iberdrola to occupy the podium in the Ibex. At the moment, it is still number one with a value of 67,600 million euros.
remuneration. Inditex will pay a dividend of 0.93 euros per share charged to the results of 2021, which represents an increase of 33% compared to the previous year and a disbursement of almost 2,900 million euros. It will be done in two payments, of 0.465 each. The first became effective in May and the second will be distributed on November 2. The pay out is located at 60%.
Buyback. Inditex carried out a temporary share repurchase program between July 13 and July 20 for 2.5 million shares, representing 0.08% of its share capital.
#Inditex #tested #scourge #inflation

Source