Although it is not known for sure how the origin of chicken breeding was, it is said the origin it happened in india. Everything seems to indicate that after many centuries of domestication, it passed to the Near East, possibly Persia and Babylon. Later, chickens were known to the Egyptians, and surprisingly, it was they who first created artificial incubations. According to what is believed, this incubation of eggs has been practiced by men since the ancient civilizations of China and Egypt, that is, more than a thousand years before Jesus Christ. That is why it is said that pre-Columbian chickens have a long history.
How pre-Columbian chickens arrived in Spain
It was then that from Egypt, the pre-Columbian hen or chickens passed to Greece. Later, they arrived in Spain and subsequently spread throughout the Mediterranean. According to the explanations of Professor Salvador Castelló Carrera, who brought chickens to Spain were the Phoenicians in their expansion and Mediterranean colonization. This is said to have been since the 900 years, in short, before the arrival of the Messiah.
According to these stories, in the Middle Ages Poultry farming should have become widespread throughout Europe. One of these pieces of evidence was that, in the 7th century, eggs and poultry were considered as valuable as money.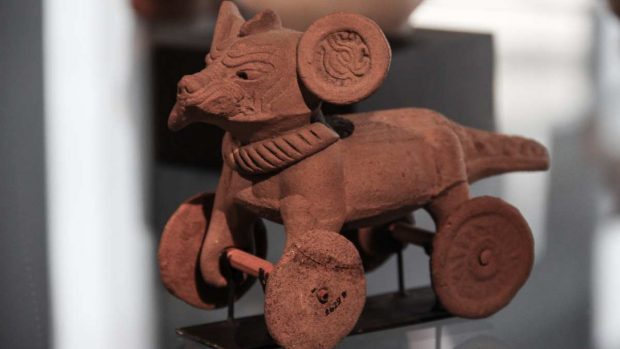 The Modern Age and the New World
While, in the Modern Age, certain outstanding aspects were highlighted, such as:
The introduction of chickens in the well-known "New World". Columbus was carrying these animals on his second voyage to the Antilles. While Hernán Cortes took them to the Continent. Surprisingly, a year after the arrival of these pre-Columbian chickens, as we see in a letter from the Emperor Carlos I, claimed to have already had fifteen hundred hens.
The raising of chickens by Pizarro in the Isla del Gallo Pacific Sea. Chicken breeding in Chile, by Pedro Valdivia.
It is said that when Columbus invaded the New Continent, it was these same colonizers who brought the pre-Columbian chickens. On the second voyage of this navigator to the Canary Islands, to the island of Hispaniola (currently known as the Dominican Republic and Haiti) he took with him 200 hens and roosters, 25 horses, six mares, four donkeys and two donkeys, 20 boars and 800 sows. In addition to vegetables, orange seeds, lemons, melons and citrons.
It is suggested that the first to dominate the domestication of pre-Columbian chickens in South America were the Peruvians. According to the chronicles written by the Spanish, the ones who made this possible were the Incas.
#preColumbian #chickens

Source