Advanced emergency call system
Through a system being developed by Honda, future motorcycles will be able to judge whether their rider needs help after an accident or fall and make an emergency call
There are motorcycles today which already offer automatic emergency calling in the event of an accident, but Honda is working to improve this process by determining the rider's position and condition in relation to their bike. We explain…
Collision detection systems that can automatically tell if the rider he has fallen off his motorcycle are already available, with the difference that Honda is working on a smarter version that can better sense whether the rider is injured or not.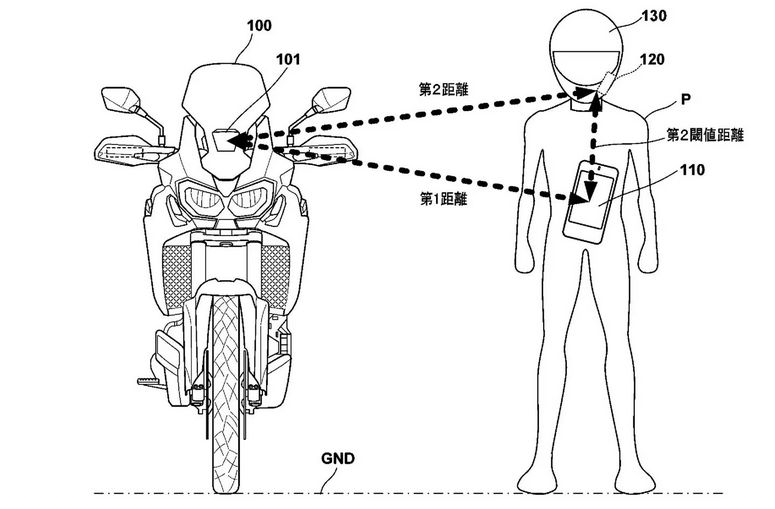 Companies like Triumph and BMW already have automatic dialing systems emergency systems as accessories on their motorcycles, using various sensors, either on the motorcycle itself, or on the rider's cell phone to determine if there was a conflict and calling for help if certain conditions are met. Also, the latest iPhones and Apple watches even have their own detection systems conflict.

However, Honda's latest design that has been revealed through a new patent application from the company, it's even smarter: the patent shows a motorcycle and rider side-by-side, with Honda's system detecting whether the motorcycle and rider are upright or not, determining if there's a problem.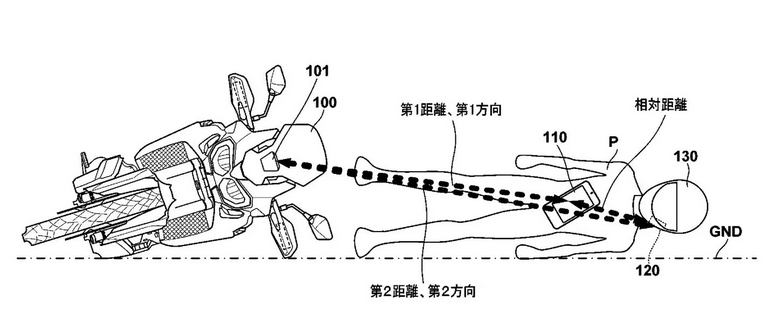 Honda's system, like the rest, uses sensors which are already on many motorcycles, as well as mobile phones, but Honda is adding one more in a Bluetooth headset in the helmet, so that it has information at its disposal from three devices – to decide if someone needs help.
In case, for example, someone trying to park, he dropped his motorcycle, the system will recognize that the bike is down, but that the rider is standing, through the communication system of the helmet and the smartphone.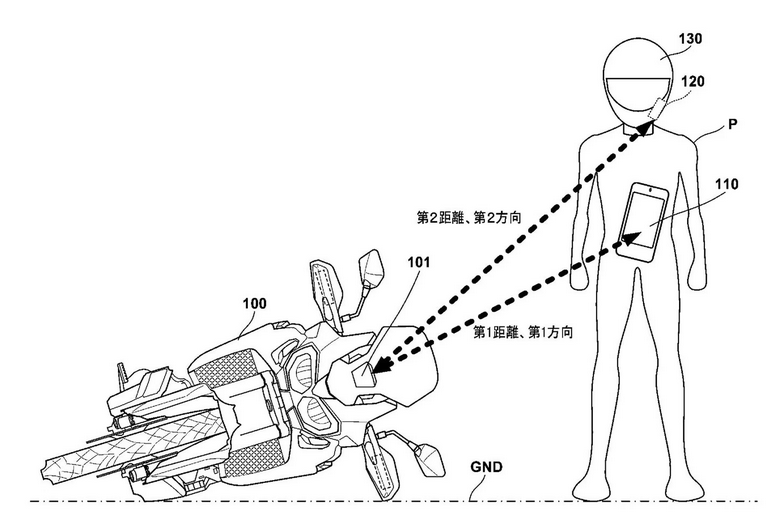 Communication between phone, motorcycle and helmet headset can also be used for the system to infer if the bike is down and the rider walks… cursing, so to speak!
If, on the other hand, the sensors they show his helmet and phone lying motionless on the groundthen automatic dialing can be activated.
This does not mean that the system it is simple to operatesince it checks the pre-crash speed, whether the distances between the bike, helmet and phone change over time, even if the phone or helmet is trapped under the bike.
Considering all these parameters the decision-making process begins and the automatic emergency call.
This Honda system is still there at the stage of its development and filing of patentsso it won't be hitting the market anytime soon, but at least we're getting an idea of ​​how things will work in the future.