Every day ideas and projects arise focused on having a positive impact on society. Ideas that seek, for example, to improve the employment of people at risk of social exclusion, promote access to knowledge for children and young people to increase inclusion and equality, training and research initiatives in scientific matters, projects aimed at improving the health of people through education in healthy habits and many others that seek to alleviate the climate emergency in which we live, among others.
Without a doubt, there are millions of people with caring and brilliant minds that promote social and environmental projects that are very ambitious and beneficial for people's daily lives; however, the truth is that every idea also requires help to be able to materialize. For this reason, it is essential that social challenges have all the possible support, also from corporate foundations, thus promoting a collaboration model based on the contribution of value and the exchange of knowledge, skills and resources in a very demanding social context.
Social Value Awards, recognition of ideas that improve people's lives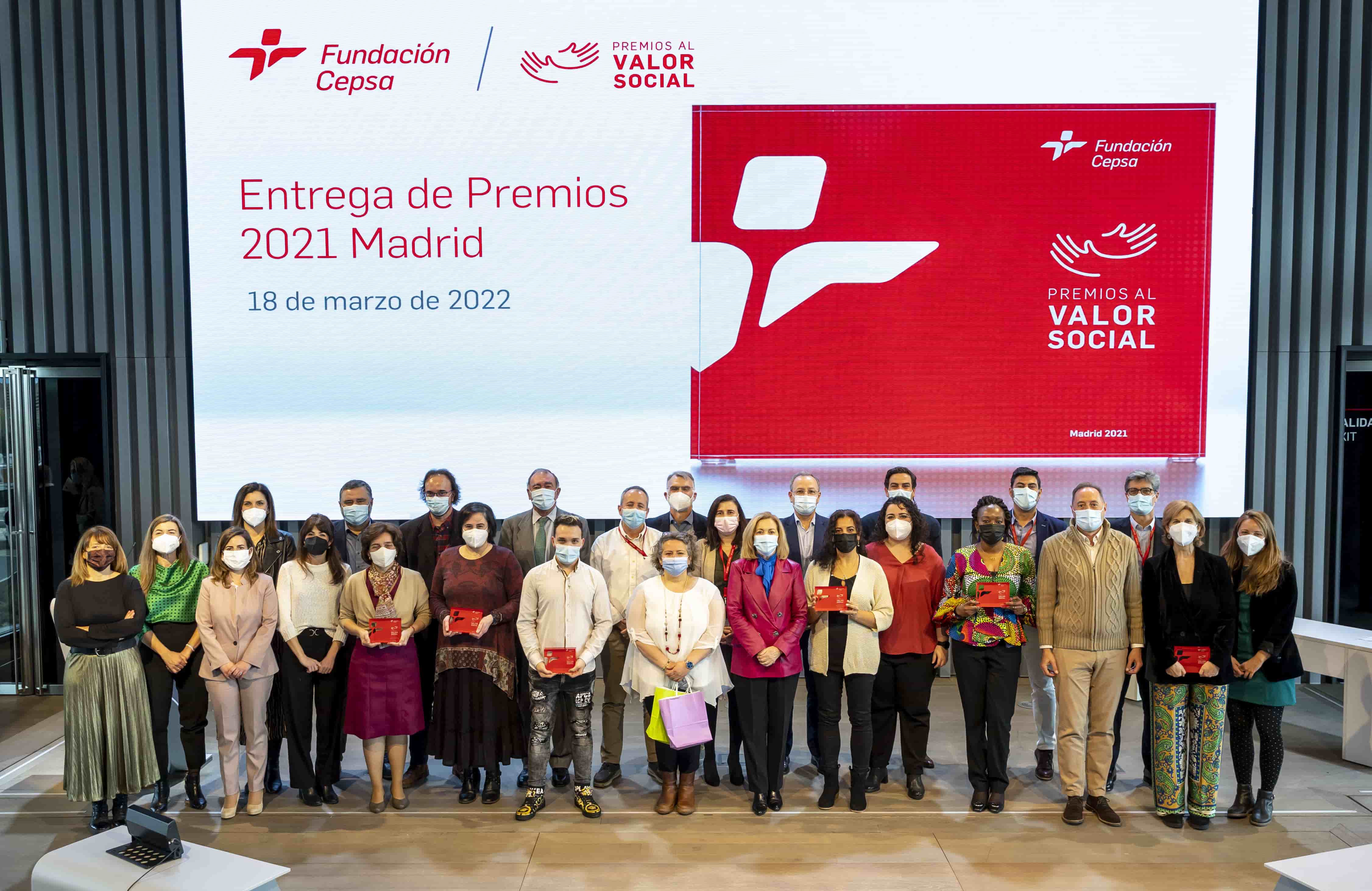 In this line, with the aim of improving the economic and sustainable development of the communities in which it is present, Cepsa Foundation works every day motivated by values such as solidarity, sustainability, leadership, continuous improvement and safety, also promoting a fair ecological transition.
Among its most important actions are the Social Value Awardswho celebrate this year its eighteenth edition, intended to recognize and reward social projects aimed at improving the quality of life of people in vulnerable situations.
Private non-profit entities from Campo de Gibraltar, the Autonomous Community of the Canary Islands, the Autonomous Community of Madrid and the province of Huelva can participate in the Awards for Social Value; in Portugal and Colombia, geographical areas in which Cepsa has significant activity and a social presence. These awards are a pillar of the Foundationand also help to promote shared values ​​of solidarity among the people who make up Cepsa.
Since the birth in 2005 of the Social Value Awardsaround 4 million euros have been allocated, which allowed develop more than 424 projects in which nearly 65,000 people have been able to improve their living conditions.
In its latest edition, Fundación Cepsa promoted 39 initiatives from different entities in Spain, Portugal, Colombia and Brazil, directly helping more than 8,600 people. This year, the Social Value Awards will distribute a total of 435,000 euros to support different projects and thus promote the inclusion and well-being of people
In addition, this will be the second year in which applications that present sustainable initiatives and that promote the ecological transition among the groups described, taking into account aspects such as the promotion of renewable energies and energy efficiency, the promotion of emission-free mobility, adaptation to climate change, as well as just transition measures, the protection of biodiversity, dissemination, research and innovation in the fight against climate change and the ecological transition, circular economy, etc.
This year, the call for the Awards for Social Value is launched on September 8 and will be open until the 28th of the same month. Associations interested in participating with their projects can obtain information on the Fundación Cepsa website.
The contribution of the Cepsa Foundation
Fundación Cepsa carries out its activity mainly in three areas of action: Social, Environmental and Scientific-Educational Support. Three aspects that contribute positively to improving society by taking care of these three specific areas that are so important to build a sustainable future and promote a fair ecological transition.
In the first place, from the Social Support area, Fundación Cepsa favors the well-being of vulnerable groupssupports society in exceptional situations of social and climatic emergency, promote corporate volunteering among Cepsa professionals through its Voluntas programand promotes initiatives that promote healthy lifestyles.
From the environmental fielda space to which all world organizations adhere in order to tackle climate change and which is essential to support the present and future world, the foundation works on aspects such as the conservation of our environment through dozens of environmental initiatives.
In between his objectiveshighlight the protection of water and marine resources, the recovery of biodiversity and ecosystems, and the promotion of the ecological transition and circular economy, promoting activities that favor the "durability", "reparability" and "recyclability" of products.
Lastly, and with regard to the Scientific-Educational field, probably one of the axes that mark the future of all people, both individually and collectively, Fundación Cepsa promotes education, employability and entrepreneurship, with a special focus on the STEM fieldamong the most vulnerable groups.