Frappé coffee in the Thermomix is ​​one of the easiest recipes you can prepare and whose delicious and refreshing flavor is capable of conquering even the most demanding palates. The frappé, as we know it today, dates back to 1957, when at an International Trade Fair in Thessaloniki, the representative of the famous Nestlé company presented a curious chocolate drink for children that was prepared instantly. Since then, the frappé has evolved and, above all, has been adapted for all kinds of drinks, as in this case, for coffee, and there are many ways to enjoy a good coffee that go beyond the traditional.
Coffee, on the other hand, the star ingredient and the reason for this recipe, is a drink that stands out for providing interesting benefits for health and general well-being, of course, as long as it is consumed in a controlled manner. This is mainly because it has a high concentration of antioxidants which, without a doubt, are decisive in slowing down the aging of tissues and cells in general.
On the other hand, regular coffee consumption has been shown to help stimulate the brain, improve concentration, and generally improve a person's physical performance. Similarly, caffeine is a great ally to relieve headaches and reduce blood sugar levels. It has also been shown that moderate consumption can help reduce the chances of developing diseases such as cancerParkinson's and Alzheimer's, among others.
Ingredients:
2 tablespoons of instant coffee 200 ml of whole, semi-skimmed or skimmed milk 2 tablespoons of sugar 10 ice cubes
How to prepare frappé coffee in the Thermomix:
Place the ice cubes in the glass of the Thermomix and chop for 30 seconds at a progressive speed between 5 – 10. In another container, mix milk, instant coffee and sugar. Stir very well until all the ingredients are perfectly integrated. Taste and rectify sugar, if necessary. Add the previous mixture to the glass of the Thermomix where the crushed ice cubes are and proceed to program 30 seconds in speed number 2. After the previous time, reprogram another 30 secondsonly this time at speed 10.
Serve the mixture in tall glasses and decorate to taste with any other element, such as, for example, whipped cream.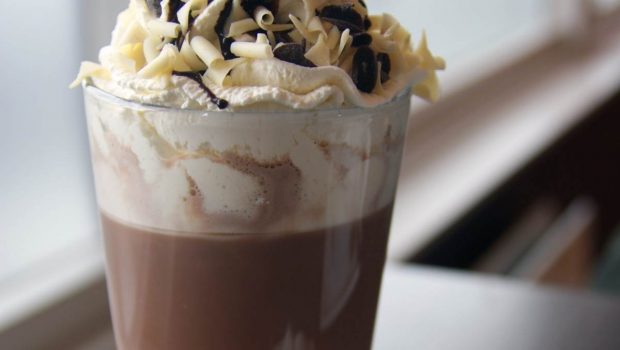 This frappé coffee recipe in the Thermomix is ​​very easy to make and you will have it ready in a few seconds. It is perfect for any occasion and you can always adapt it to your taste, for example, you can add a splash of condensed milk if you like it a little sweeter and with a dense texture. Do you dare to prepare it?